Winter in Cyprus brings rain and cold winds and for those who live on the island it is time to think about how to warm their homes.
The most economical and successful option to warm the house in winter are fireplaces and stoves. Tzakotexniki Ltd is a company selling special tools and equipment to help you warm up your home, even in the coldest winter.
The history of Tzakotexniki Ltd
The family business of Tzakotexniki Ltd. was established in 1982 by Pambos and Egli Savvides who have expanded their business in tools and machinery and now have a vast network all over the island. This company's own premises of 1000 sq.m, valued in 2006 at EU 5.000.000, – situated in a commercial and central avenue in Nicosia.
In 1997 the company sold stocks and is now completely involved in importing and selling cast iron wood burning fireplaces, wood stoves, fireplace accessories, etc. all over Cyprus.
Tzakotexniki Ltd's philosophy
The Company's motto is to provide a permanent and reliable service to its customers with a full guarantee on all its products.
For the customer's convince the company's fireplaces are transported and installed by the skilled team of technicians anywhere in Cyprus.
A range of fireplaces, stoves and accessories in Cyprus
There is an enormous variety of products at Tzakotexniki Ltd. such as:
Fireplaces:
fireplaces with doors;
fireplaces without doors.
Stoves
Ovens
Barbecues
Accessories:
cooking accessories;
you can find everything you need to use your fireplace to cook on.
Fireplace accessories
In the store you can find a large collection of fireplace accessories.
Blinds
For correct effective and safe ventilation Tzakotehniki has a wide variety of ventilation systems made of aluminum iron and steel. Practical, functional, easy to install, and are perfectly combined with any type of decoration.
Fireplace caps
Here you can find everything for the installation of your fireplace.
Materials for decoration
Tzakotehniki can offer suggestions and advice regarding the best materials for decorating the fireplace you have chosen.
Wooden Shelf
Decorative wood shelf specially designed with specific materials to make your fireplace more charming.
Decorative Stones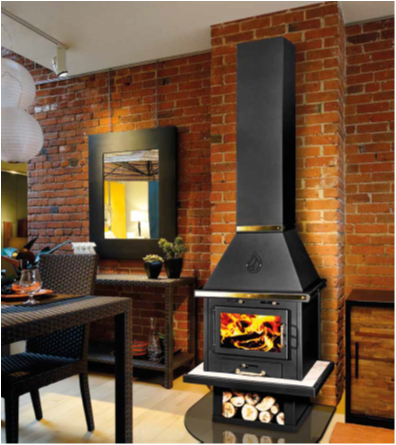 The personnel can advise on the various types of decorative stones available, and can provide it at cost price.
Granites
Well chosen granite can make your fireplace look fabulous.  Tzakotehniki can recommend the best sources for the right choice of granite, as well as expert workmen to install it.
Firewood
The company imports the best firewood for its clients.
Chimneys & Smokestacks
If you are looking for the best chimney and fireplace service company around, you have found it!
Tzakotehniki Ltd – is a locally owned family business serving Cyprus for over 10 years!
Photo Gallery