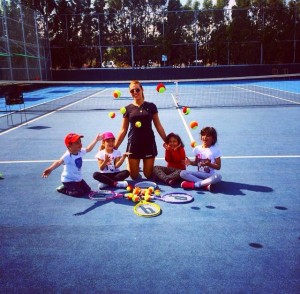 Are you looking for a tennis club in Limassol? We suggest you visit the Smash Tennis Academy! This is a good choice, if you want to learn tennis in Cyprus. This Academy will offer you a unique training programme aimed at people of all ages and at any level.
The coaches use their own best practices and exercises recommended by international tennis academies in their teaching process. The Academy keeps track of all things new in the world of tennis and adjusts its programme accordingly, but still keeps to their goal of making lawn tennis in Cyprus affordable for everyone!
At Smash Tennis Academy a lot of attention is given to young beginners, and special tournaments are held to give them a chance to win and improve their skills. The Academy believes the future of tennis in Cyprus belongs to the young.
The Smash Tennis Academy creates the conditions so that students have a chance to participate in prestigious tournaments in Europe and worldwide – ITF, ATP and WTA.
5 highly professional trainers will take care of both your playing skills and your fitness work, and you have the choice of either individual or group classes that cater to any age.
Tennis is a game where success depends not only on skills and techniques but also on a good mental approach, and so the Smash Tennis Academy offer special psychological classes for sportsmen and women.
Photo Gallery