AlphaVets is a specialised veterinary clinic located in Cyprus.  It's equipped with the latest technol-ogy and offers everything necessary for the care and treatment of your beloved pet, including hospi-talisation and surgical procedures.
AlphaVets' profile
The owner of 3 veterinary clinics in Cyprus , Dr. Inna Matvienko, began her practice more than 16 years ago in Peyia, Paphos.  Since then she has earned the reputation as one of the most respected veterinarians in Cyprus, with clients coming from all over the island to use her services.
Due to demand, Dr. Inna has opened another AlphaVets clinic in Germasogia, Limassol, with a ful-ly equipped surgery, x-ray and ultrasound facilities, laboratory, grooming salon and pet crematori-um.
Dr. Inna and her staff are not only dedicated to the health and well-being of your pets, but also to you as a valued customer, and you are invited to visit the clinic during working hours for a tour of the new place.
Veterinary services in Cyprus
AlphaVets in Limassol offers a wide range of services for pets, including:
Certification;
Chipping;
Grooming;
Food delivery;
Pet Hotel ;
Medical services (Including on call home visit);
Funeral services.
You can obtain a European pet passport here, together with any necessary travel documentation, and the clinic also arranges pet IDs which are entered into the international database.
There is also a pet hotel complete with individual patios.
The Clinic in Limassol also provides funeral services for animals, including humane euthanasia and cremation, and delivery of the ashes.
Pet Medical services in Cyprus
A combination of modern equipment and experienced, qualified staff means the clinic is able to cope with any medical need, whether it's a simple castration or sterilisation, or more complex onco-logic, orthopedic or plastic procedure.
AlphaVets uses high-tech diagnostic methods: ultrasound and x-rays, and the presence of a labora-tory means that the necessary tests can be carried out directly in the clinic.
The clinic provides the following types of medical services for animals:
Vaccinations;
Antiparasitic Treatment;
Therapy;
Surgery;
Oncology;
Ophthalmology;
Dermatology;
Stomatology
Ultrasound Examination;
X-rays.
If you are unable to bring your pet to the clinic the vet can visit you at home.
A veterinary pharmacy is available at the clinic where you can purchase any necessary medication.
Grooming in Cyprus
Your pet can benefit from a full range of services at AlphaVets – not only diagnostic, therapeutic and preventative, but also aesthetic at the clinic's grooming salon.
Pet food Delivery in Limassol
High quality food is available at the clinic – Orijen, Acana, Royal Canin and Hills, as well as special diets.
Find that you've run out of pet food?  Call 993 992 28 and your favourite pet food will be delivered to you!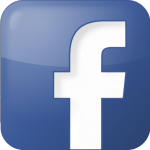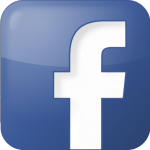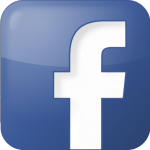 10% discount on all veterinary services for Cyprus Inform cardholders
Photo Gallery