Car Washes in Cyprus – inexpensive and easy to use. There is a car wash for every taste and budget in every city in Cyprus.
Car washes in Cyprus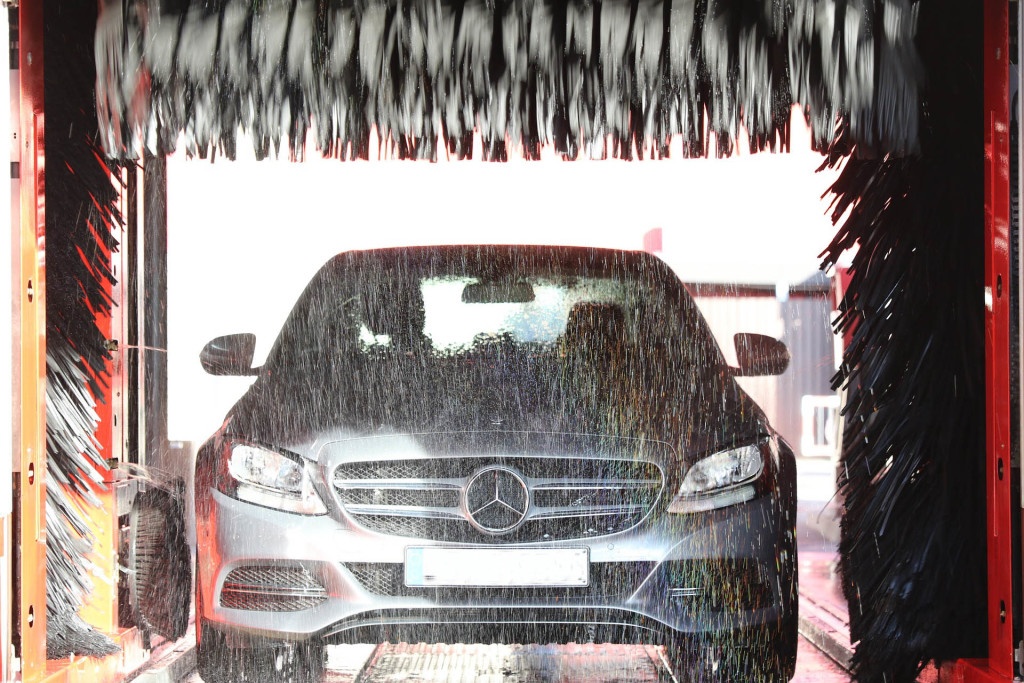 You can find a car wash at most petrol stations. It's a companion service that is available throughout the island.
What is the difference and which is better ?
Most car washes in Cyprus offer two types of service: washing the exterior of the vehicle and complete cleaning (interior and exterior).
Washing of the exterior includes:
body wash with shampoo;
rinse & polishing preparations;
washing of door frames;
drying.
Complete wash includes:
washing of the car body with shampoo;
rinse & polishing preparations;
washing of door frames;
drying;
dusting interior;
vacuuming of interior;
washing and/or cleaning mats;
windows cleaned inside and out;
cleaning of wheels and tires.
Additionally:
The average cost of an exterior only wash in Cyprus will be €6 – €8, full clean – €10 at petrol stations, €11.50 at a specialised car wash.
Manual car wash
Here the cleaning is done by hand or using a high-pressure apparatus (HPA). The standard set of services includes cleaning and polishing the body, engine and interior cleaning, drying and wet cleaning.
This type may be contact or contactless.
Contact type cleaning and Mini-sink
Control devices in Cyprus can be found in large supermarkets or shopping malls. In fact, these mobile ministrations are given by 1 or 2 employees with high-pressure cleaners and cleaning supplies.
Car shampoo is applied to the vehicle, after which the surface is washed with sponges to remove the dirt.
This type is ideal for those who do not have time to wait in line at a stationary car wash.
One of the few drawbacks of this type of service is that this is normally exterior cleaning and dusting of the interior only. Some places provide a vacuum service.
Contactless car wash
In this case chemicals are applied which cause the dirt particles to separate, whereupon the machine is washed and dried ADV.
A contactless car wash in Cyprus is only possible at stationary car washes.
Automatic washing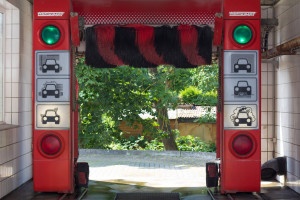 Most car washes in Cyprus, including sinks, are located at gas stations.
Such cleaning may be non-contact using only high-pressure jets, and contact using special rotating brushes.
These car washes may also combine the two cleaning methods. The average time of washing and drying the vehicle in an automatic car wash is about 5 minutes.
The modular car wash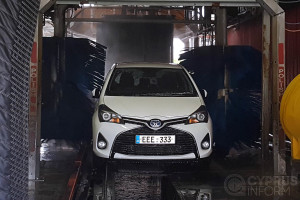 These are not dependent on petrol stations and can be located anywhere on the island. They may be single or multiple machines.
As a rule, a modular car wash has 1-2 washing blocks and a few places to clean the car. The vehicle is placed on a special conveyor which carries it through the portal sink equipped with vertical and horizontal sliding brushes.
Unlike car washes at gas stations, modular car washes in Cyprus are independent business and offer a wider range of services. Professionalism and quality of service are often better than in other places.
Due to the larger number of employees and the use of professional equipment, car washes take the shortest possible time, and waiting in line is unlikely to be more than 5-10 minutes.
Self-service in Cyprus
In addition to all these, there is still self-service for those that prefer to do their own.
Equipment includes several boxes with special guns for water and all the necessary chemical solutions and professional vacuum cleaners. In addition, there are special brushes, sponges and cloths for washing the body and the interior of the car.
The cost of washing the car depends on the number of selected services. The cost of each service (rinse, shampoo supply, special agents, vacuum cleaner etc.) – €1.
Dry cleaning and pre-sale preparation of the car in Cyprus
This type of service, as well as services for cleaning the air conditioner, engine and removing odours from the car interior can be found at professional car wash stations.
The following treatments are available for the car body:
polishing;
waxing;
nano machining.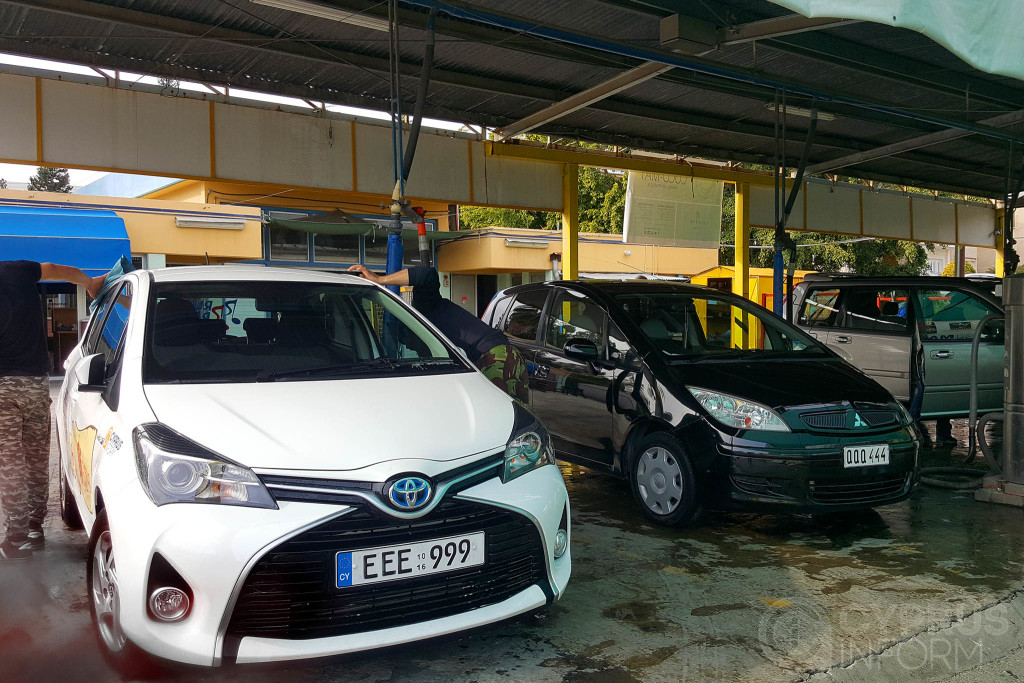 Polishing the car body and nano machining promote lasting protection against scratches, dirt, UV radiation and other aggressive environmental influences.
Services to update the interior of the vehicle include:
cleaning and protection of leather seats;
steam cleaning of rugs;
steam cleaning of cloth seats;
steam cleaning of material elements of the car.
The cost of cleaning the vehicle interior varies from €40 to €110 depending on the type of interior.