Cyprus is a paradise for a holiday with children: endless sandy beaches, various kinds of entertainment, a unique climate, friendly local people, a high level of safety and a wide variety of fresh fruit throughout the year.
Cypriots adore children who are pretty much given free reign.  In any café a child will be patted on the head and often offered a free juice, fruit or sweets.
A holiday with children in Cyprus
Most 4 or 5 star hotels offer a varied entertainment programme for children: daily cooking courses, drawing, dancing, evening discos and a special children's menu.  An especially interesting entertainment programme is offered for children at the 5 star hotels St. Raphael and Le Meridien in Limassol and Elisium in Paphos.  A cartoon show is included in the price.
You have no need to worry about children's meals as in most restaurants in the tourist area you will be offered several versions of the customary salads – Russian, Vinaigrette etc. at 3-5 Euros per child's portion, and soups – chicken bouillon, borsch, vegetable and meat and mushroom at 5 Euros per child's portion.
A wide range of food for children is also available in supermarkets and small kiosks, whilst in Russian shops in Limassol and Paphos you can buy any type of breakfast porridge and the customary cereals and sweets.
The most popular entertainment for children in Cyprus is a visit to a water park or zoo, amusement park and various tours, and, of course, daily swimming in a pool or the sea.
A holiday with children in Paphos
A water park and a zoo should be singled out for visits with children as the most interesting. Paphos Zoo is Cyprus's largest. Of course, it is much smaller than its Russian or European counterparts, but then Cyprus itself is not a very large island.
The zоо is located about 15 km outside Pаphos and 5 km from the hotels at Coral Bay, where there is the best sandy beach in the area – level and with a bay blocked by breakwaters creating ideal conditions for children.
A small bus, which picks up tourists from specially allocated spots, shuttles between the hotels and the zoo (the price of the transfer is included in the price of a visit to the zoo). The price of an entrance ticket for an adult is about 15 Euros and for a child under 13 is about 6 Euros.
There is a wonderful collection of birds in the zоо: various parrots and exotic birds and peacocks which walk freely about the park. Seeing the performing parrots is a must for both children and adults.
Apart from the birds you can see Siberian tigers, crocodiles, giant turtles, elephants and giraffes, which you can feed. We should also mention the kangaroos and wallabies and the large black bats.
Small children will like playing with the guinea pigs and rabbits, which live in small enclosures. Mоre details in our story.
A trip to the Aphrodite Water Park will be no less interesting. The best entertainments for children in Cyprus are here: lots of amusement rides, cafes and small restaurants. All amusement rides are under constant surveillance by staff, making this a very safe place to visit.
The water park in Paphos is open daily from May to October. The price of a ticket is about 30 Euros for adults and 16 Euros for children under 11.  There is no charge for children under 3.  There are amusement rides not only for adults and older children, but also for very small guests, for whom a special children's section with a miniature volcano, water umbrellas and shallow pools with warm water are fitted out.
A holiday with children in Limassol
Limassol, like other cities of Cyprus, has vast possibilities for organising entertainment for children. The local zoо is smaller, but also worth visiting.  In the summer you can walk among shadowy alleys and admire the local wildlife. There are also spacious enclosures for various birds, small playful monkeys, crocodiles and other interesting animals.
A visit to Fasouri Waterworld will make both adults and children happy. You can slide down high chutes, jump off  rope swings, stand under a water fall, float slowly along a quiet river on huge donut tubes and enjoy the very popular sea waves, which come along every hour.
The water park оpens its doors in May and closes at the end of October for the winter season. During the summer the park is open from 9 – 5 each day. The price of a ticket for an adult is 28 Euros and 16 Euros for a child under 11. You can reach the water park from Limassol by a transfer bus (3 Euros one way) or by taxi (about 20 Euros from the tourist area).
Amusement park Galactika is interesting. This is Limassol's largest covered play centre for children. There are gaming machines, a maze, bowling and a café here. There are also a few open air amusement rides.
A holiday with children in Ayia Napa and Protaras
These resorts are the best for a holiday with children.  There are sandy beaches with shallow water, lots of water entertainment for children and wonderful entertainment programmes in the hotels. This is why many families with children come to Аyia Napa and Protaras every year.
Both resorts (5 km off Protaras tо Аyia Napa) offer varied entertainment programmes for children.
The water park in Ayia Napa must be the most interesting water park in Cyprus, it is fully devoted to Greek mythology and all decoration, statues and fountains reflect the old Greek theme.
Next to the water park there is EMW Go-Karts, with a two ringed track. You can watch the whole track from first floor of the cafe.
After splashing to your heart's content in the water park, you can also visit the dolphinarium located nearby, and watch a performance by dolphins which lasts for 1.5 hours.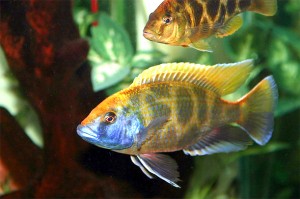 You should set aside a whole day for a visit to Prоtaras. You may start your journey at the beach where a pirate ship sets sail in the morning. You will travel along the shore for 2.5 hours, enjoying wonderful views and natural monuments and swimming in small sea bays (the price is 10-15 Euros per person, including soft drinks and light snacks).
In the afternoon you should visit the Oceanarium of Protaras, which is located on a huge plot and includes not only an aquarium with various fish, sea turtles, actinia, catfish, dorado,  frogfish and other sea creatures, but also a large garden with birds and monkeys, a terrarium with crocodiles and a penguinarium.
You can finish the day by watching a fountain show which starts after sun set. The show includes an erupting volcano, fire and explosions and wonderful music.
Learning English in Cyprus
If you want your child to not only have fun but also improve his knowledge of English, pay attention to one of the English programmes in Cyprus.
From the end of June until the end of July many schools offer various training modules. Your child can learn the language with native speakers and learn the basics of information science. Such classes are held from Monday to Friday, 9 tо 1, and include 3 lessons of English and 1 lesson of information science.
One or two times a week children take interesting tours, participate in cooking courses (pizza and various sweets), visit a water park or bowling alley and visit the waterfalls of Troodos.
Such programmes are organized in Limassol and Paphos. If you are unable to drive your child to school, a transfer is offered from the hotel at an additional cost.  The cost of this educational programme amounts to approximately 150 Euros per week, plus 20 Euros for insurance and 100 Euros for text-books.  These programmes normally run for 1 – 3 weeks.
Summer camps in Cyprus
Interesting options for children are the summer camps in Cyprus. In the summer time schools offer entertaining short-term programmes of sports camps (morning hours until 1 o'clock).
During this time children compete in sports games, visit the beach, go on various tours to a bowling alley or amusement park, visit a zoo or engage in various crafts. The price of a stay in one of these camps amounts to 100-120 Euros a week plus transfer from the hotel.
A number of operators in Limassol and Paphos also offer long-term programmes under the care of experienced teachers and tutors. In this case children live in a hotel or apartment, while their entertainment programme is organized under the strict control of group heads and programme coordinators.
The price of such a holiday amounts tо 500-600 Euros a week depending on the accommodation and the programme.
Cyprus and children
By way of completing of our review of holidays with children in Cyprus, we should say that the island is traditionally one of the most popular places for summer vacations.
As we have already said, Cyprus boasts very clean beaches, a very high safety level and a wonderful climate, which is why you should put Cyprus on your list of the most favourite places to spend a holiday with children