Most women have suffered with dry skin, especially in the warm summer months, but also because conventional moisturisers only have superficial and short term effects. Our skin needs regular care and hydrating, not just when the weather is hot. So which beauty products can help prevent dryness?
The Ericson Laboratoire Company found the solution – a Hydro Clinic cosmetic line.
Hydro Clinic – an innovative solution for skin care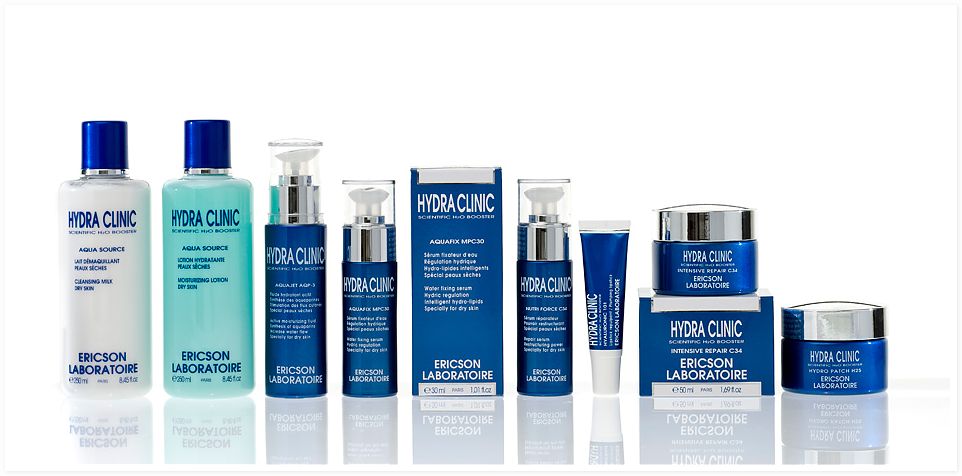 Hydro Clinic is a programme on the cutting edge of innovation, using the latest scientific discoveries in the field of biology and medicine. This dermatological hydrogenation and nourishing skin care allows the natural moisturizing mechanisms of the epidermis to be restored, and optimally increases the distribution of moisture. In keeping with its innovative strategy, the experts at Ericson Laboratoire took the best European Biomedical achievements and, on the basis of new scientific discoveries, achieved outstanding results and created amazing treatments.
Recent achievements of scientists in the field of cell structure called for a fresh look at how to care for dry skin, and for a review on the consistency of skin care products.
Hydration, nutrition and skin regeneration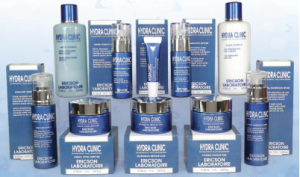 It's important to note that in the basis of skin care technology is the discovery which received the Nobel Prize, aquaporins. The line includes substances that contribute to the development of aquaporins – microchannels through which the moisture in the epidermis passes. The content of the "smart hydro lipids" helps to regulate the degree of skin moisture, depending on the concentration of moisture in the environment.
It's also composed of natural ingredients and a self-regulating phytocomplex which significantly improves the process of epidermis regeneration. Lasting hydration and regeneration of damaged skin is achieved with special technology known as micro patches.
Thus the skin isn't just moisturized but is also restored, which is very important as the normalisation of the moisture level in the skin gives it that youthful appearance.
Additional Information
Be beautiful. Consult your beautician or contact us at our office at the following address: Vassili Michaelide 25, Limassol, telephone: 996 74 853.