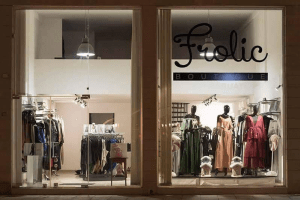 Mr Andreas only established the clothes store in Nicosia two years ago, but it's already become very popular and has many loyal customers.
Frolic Boutique provides only exclusive dresses, furs and outfits from Greek designers and in only one size for each model, so when shopping at the Frolic Boutique, you can be 100% sure that no-one will have the same outfit as you.
Only in the Frolic Boutique will you find such a generous selection of outfits for evening, going out or business meetings, as well as accessories, jewellery or stylish handbags to complement your ensemble.
Frolic (cheerful), aims to make its customers comfortable and look luxuriously stylish at the same time.
Exclusive designer clothes in Cyprus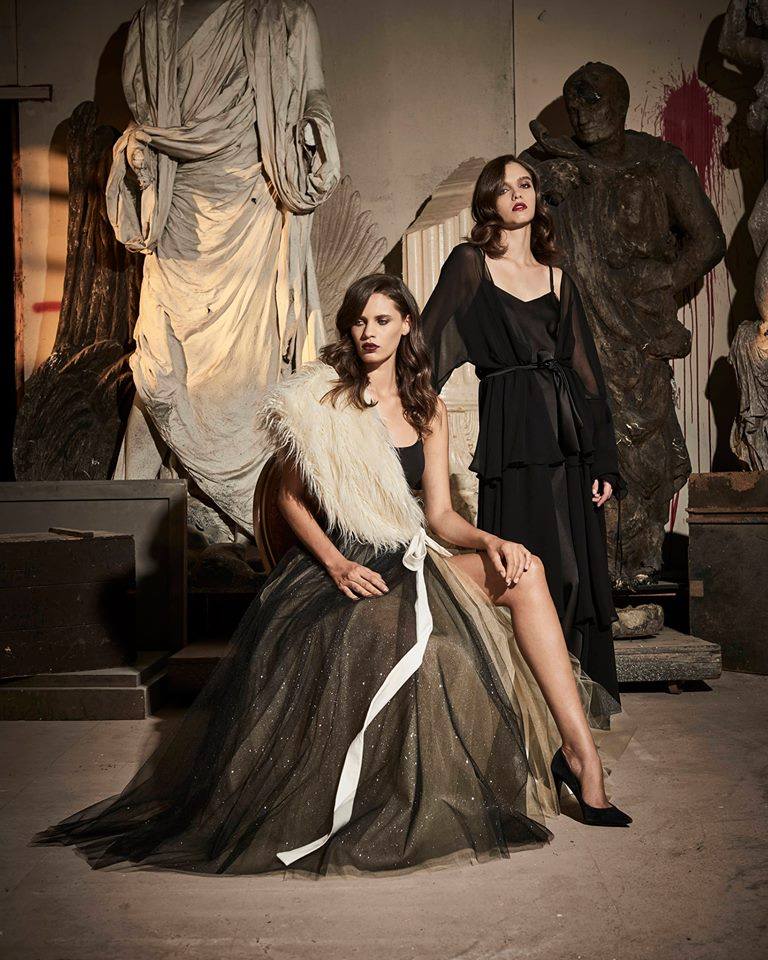 Frolic Boutique in Nicosia offers fabulous, limited edition, original outfits for special occasions and everyday wear by Greek designers. You will discover many unique items here that will make you feel elegant and cheerful.
Frolic provides a wide assortment of:
Evening dresses and suits;
Luxury informal outfits;
Furs;
Formal wear;
Accessories (bags and jewellery).
With new arrivals available every 1-2 weeks.
Specialist personnel
The Boutique's team are experienced, friendly and helpful and are available to offer advice or help with any questions you may have. The friendly atmosphere and high-quality of service are what makes the store's customers return again and again.
Location
Frolic is  located at Elia Papakyriakou 25 DE street In Makedonitissa. At the end of the 28th October avenue (Where Papaphilippou and Mall of Egkomi is spotted).
you turn right from the traffic lights next to USB Bank -and the store is located just next to the USB bank opposite the Goodburger of Egkomi.
If you heed any further information do not hesitate to give us a call at 22253130.
Discount for Cyprus Inform cardholders – 15%
Photo Gallery