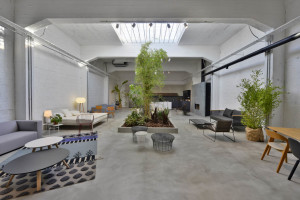 Mobhaus design store expresses more individual characteristics than brand features.
It consists of professionals in the field of design, such us architects and interior designers, all of whom are working and co-operating into a common environment.
The objective is to establish a community where professionals and customers can develop design concepts and alternative ideas, by taking in advantage the extensive range of furniture that Mobhaus collection store has to offer.
Furniture in Limassol and Nicosia
Mobhaus has been working in the field of design and furniture since 2007. It started as a temporary project. It has already been 10 years and today is a well know store which offers furniture that combine both quality and design.
Mobhaus stores are both located in the old towns of Limassol and Nicosia. The old town serves precisely the philosophy of the Mobhaus mainly due to the mixed urban planning of commercial and residential areas. We believe that a city's urban centre should not be restricted and classified into shopping streets that usually become large outdoor mass malls of products, whether for furniture or clothing, etc. Decentralization helps in the quality and acknowledgement of the professional proposals provided.
Interior design studio in Cyprus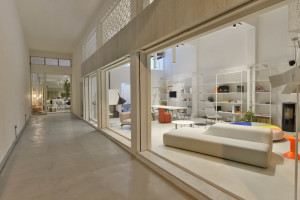 Mobhaus design store is generally embedded in the general furniture map combined with supportive design services.
Mobhaus interior design services:
kitchen design services;
lighting design services;
general furnishing design services.
Mobhaus represents designers mainly from Europe. Kitchen furniture from Zampieri Cucine studio, architectural and decorative lighting, for example from studio Davide Groppi, studio furniture such as Viccarbe, Muuto and Lacividina, as well as some pieces by Cypriot designer Stavros Ioannou.
In addition, kitchen enthusiasts can buy kitchenware of high aesthetics and quality of the knidnustrie factory.
Mobhaus design store stands out for the alternative and professional way of dealing with each project separately. Our intention is to educate people, and present Mobhaus philosophy through design. Design remains a practical tool that should be expressed in our everyday life with its timeless functionality and aesthetics.
Photo Gallery