What is PartyCity?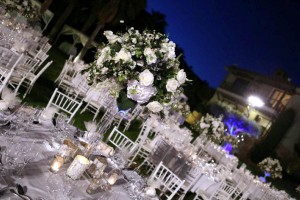 PartyCity is a company in Nicosia aimed at event organization and providing PR services all over the island.
PartyCity is able to offer a huge number of amazing sites and venues for ceremonies and celebrations, catering to any taste, and providing a high level of service quality.
With extensive experience in the field of PR and marketing, the PartyCity team combines knowledge and years of experience in the industry, and has achieved significant results in all kinds of event organization.
PartyCity prides itself on its attention to detail and warm, personal service, irrespective of size or budget.
Celebration in Cyprus
PartyCity's mission is to become the finest Event Services Company in Cyprus, providing the best possible PR & event services by utilizing in-house and out-of-house resources.
The objectives of the company are:
to be leaders in setting new and improved standards of services.;
to maintain its commitment towards excellence and genuine interest in the clients requirements.
Organisation of events in Cyprus
The company's trademark will be flexibility, efficiency and working together with the client.
PR and event services provided by the company:
Events Planning & Organizing;
Catering;
Entertainment;
Rentals;
Flowers & Decorations;
Video & Photography;
Graphics & Invitations;
Transfers.
PartyCity provides all the services to help you celebrate your special day, wedding or birthday party, christening or business event.
PartyCity will help you organise the event of your dreams, through all the stages of preparation, from planning and searching for the right venue, video and photography, the creation of invitations, decoration and entertainment.
So, by using PartyCity you can be sure that your special day will be both perfect and memorable.
Photo Gallery