Travelling and vacationing with a baby is comfortable and easy – that is if you have everything you need. Child car seats, travel cots and carry-alls for children, feeding accessories, toilets and, of course, toys are all available in Zorpas Miky Baby Centre stores in Nicosia and Larnaca.
Zorpas Miky Baby Centre profile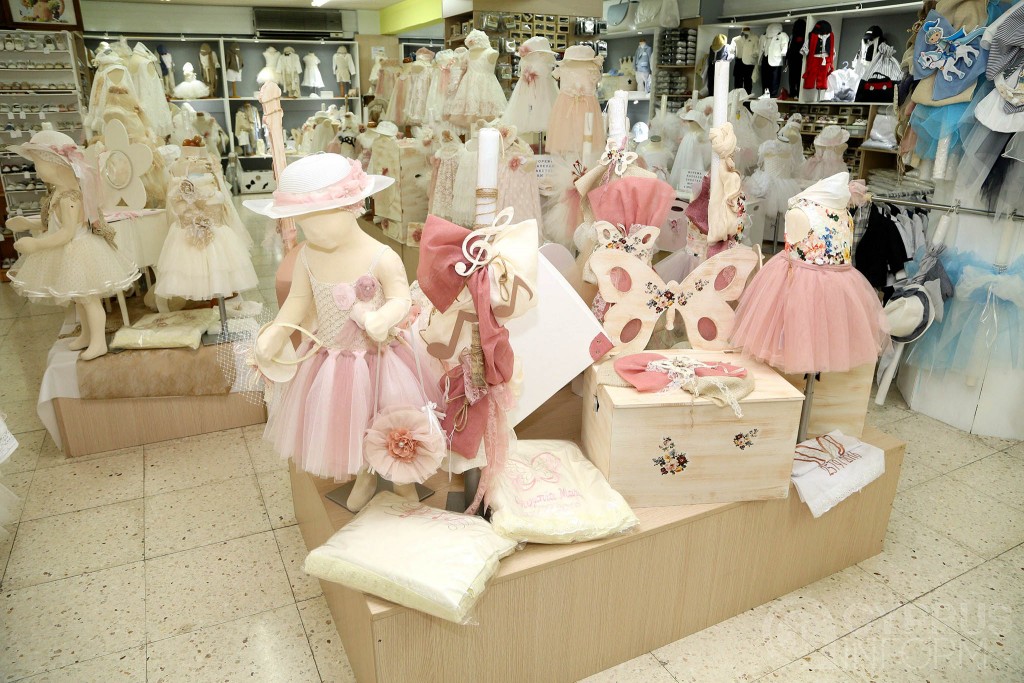 Zorpas Miky Baby Centre was established in 1974 with an aim to cater for the needs of future mothers, newborns and children in general.
All the company's hard work and creative efforts over the years means that today they are able to offer everything required for the needs of children, all excellent quality and at competitive prices:
baby furniture;
baby clothes;
clothing;
christening products;
childrens footwear;
toys etc.
Zorpas Miky Baby Centre was the first to create a six-storey Baby Centre in Strovolos, and now it owns the two largest Baby Stores in Nicosia and Larnaca, as well as a network of associates all over Cyprus for both retail and wholesale trade.
Partners
The company represent large overseas companies of incomparable quality including:
Inglesina (Italy);
Licno (Greece);
Nania (France);
Olmitos (Spain);
Bebedue (Spain), as well as many others.
The store hopes that every future mother will give it the opportunity to be of assistance, and promises always to offer a reliable, warm and personal service.
Discover Inglesina world
Since 1963 Inglesina has been committed to offer parents high quality products, which are reliable and easy to use, ensuring maximum comfort, safety and protection for children.
Inglesina ensures strict production control and chooses only top quality materials for manufacturing of goods. All products offered by the company are safe, durable and embody a new concept of elegance, where bright colours and innovative materials are perfectly combined with functional details and beautiful shapes.
Licno — baby furniture in Cyprus
Licno collection offers a wide range of furnishing options for child's fist room, where original designer solutions can be combined with various colours and joyful illustrations. This unique ergonomic furniture is certified in accordance with European safety and quality standards.
Licno collection features beds, children beds, sofa-beds, cradles and cradle stands.
Catalogue of baby products in Cyprus
In Zorpas Miky Baby Centre stores you will find everything you need for a child's room, and for making your home safe for your baby, as well as cradles, strollers, toys, walkers, children's shoes and clothes, and christening outfits.
Product categories:
Strollers:
Seat;
Chairs;
Toys;
Baby Walkers.
Baby Care
Travelling around with your child requires that you have at least a minimum of the necessary accessories. At Zorpas Miky Baby Centre, you can find travel cots, baby chairs, feeding accessories, car seats, training toilets and much more.
Bedroom
This section has everything for a child's room: cots, changing tables, cradles, special pillows and mattresses.
Safety
Special safety goods for children will help you protect the child from any dangers around the house, and "baby monitors" are a great way to keep an eye on them when they are sleeping.
Christening
Holiday clothes, candles and accessories for babies christening can be found in the special section of Zorpas Miky Baby Centre.
Photo Gallery