The company S.S. StavArt Ltd was established in 1999 in Nicosia, and since then it holds the leading position among similar companies in Cyprus. Stavros Stavrou, the founder, had a thirteen-year experience in the area of construction, when he decided to create his own company.
Stone Experts
S.S. StavArt Ltd specialises in the stone processing. By using the services of this company, clients can process materials such as:
Marble.
Granite.
Ceramic tiles.
Manufactured stone (artificial, waterproof, frost and corrosion-resistant stones of any color and size).
Solid acrylic surface (non-porous surface is composed of a mixture of natural minerals and acrylic resins and it is unaffected by UV radiation- therefore the color and finish remain unchanged for many years).
Processing stone company services in Cyprus
In addition to the processing of materials, the company can also fit your kitchen and bathroom worktops, window sills and staircases. With the use of the above-mentioned materials, the company is able to manufacture custom decorations for the walls, floor and ceiling.
Prominent projects of the company S.S. StavArt Ltd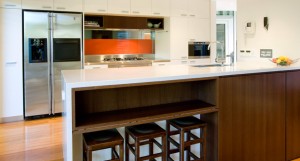 Stairs, window sills and decorative elements created by the company S.S. StavArt Ltd can be found in schools, theatres and even the airports. Services of the stone processing company are popular among the major customers in Cyprus. Among the most popular projects of the company S.S. StavArt Ltd:
C' Makedonitissas Elementary School
Satiric Theatre
Larnaca International Airport
Company Goals
For many years, the main goal of the company S.S. StavArt Ltd remains the same- it is the desire to improve the quality of service and achieve the best possible customer satisfaction. This allows the company to maintain its leading position in the market.
Photo Gallery