The Smalto Dental Implant Clinic, based in Nicosia Cyprus, was established in 2008, as a continuation of the Dental Office of Dr Vasilis Vasiloudes, who has been practicing dentistry for the last 25 years.
The clinic brings together under the same roof, a spirited team of young dentists with excellent qualifications covering all dental specialties. At Smalto, we have created a pleasant environment and strive to achieve painless, high quality dentistry, quickly and efficiently.
Smalto Philosophy
At Smalto Dental Implant Clinic, we make dental work look and feel like art, as we firmly believe that by the skillful transformation of dental materials, we can reach a state of ART!
Entering treatment can be a difficult step for a patient. At Smalto Dental Implant Clinic, we focus on giving the patient all available options of modern dentistry, so that he/she can make informed choices. We ensure evidence based dentistry using the latest technological advancements and clinically proven methods. Our conviction is that only through a thorough examination of the patient's needs can we reach the appropriate treatment plan for each individual and deliver the best dental care possible today.
Cosmetic dentistry – smile makeove
A smile makeover is the process of improving the appearance of a smile through one or more cosmetic dentistry procedures, such as gum operations, dental veneers, composite bonding, tooth implants and teeth whitening.
In the field of cosmetic/aesthetic dentistry, our dentists strive to give emphasis to detail. Modern equipment and materials, special dental loupes which allow us to see with 3x magnification as well as the ongoing training of our staff, allow us to achieve invisible dental prosthetic restorations to get a natural result.
In many cases, a combination of different treatments such as Tooth whitening, Gingivo plasty and Facings or Veneers, is required before we can achieve the desired perfect smile.

Dental implants — total mouth rehabilitation
Implants can give the patient the feeling only real teeth can give! Modern dentistry has made the placement of implants a simple and painless treatment. It's a quick and easy procedure performed under local anesthesia.
The various techniques available today allow for immediate implant loading (same day teeth), making the procedure comfortable and stress-free for both the dentist and patient. Placement of implants is possible for everybody irrespective of age. The only prerequisite is good general and oral health.
Twenty-five years of practicing dentistry is a guarantee that we can find a solution to even difficult and complicated cases of total mouth rehabilitation!
Each case is studied by the Smalto Dental team, leading to an individualized treatment plan to achieve a stable and durable result, and a perfect smile.

Orthodontic treatment: Aesthetic Techniques, Invisalign, Incognito Braces
The smile. AtSmalto Dental Clinic, we have brought together a number of different specializations in the field of dentistry, and we can work together to enhance your smile as best fits you! Each person's smile is related to many different parameters such as the size of the teeth, the lip line, the gum line, the contact point between teeth etc.
T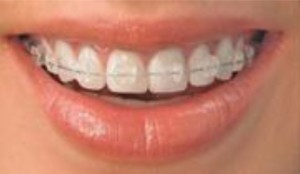 hrough Orthodontic treatment we can improve a persons' smile substantially without engaging in invasive prosthetic construction on teeth or surgical procedures on the gums.
Treatment with ceramic Clear Braces. If you want to achieve a beautiful smile with a less visible intervention, then clear braces is an appropriate treatment. This treatment provides an ''invisible'' solution, at a very low cost compared to other orthodontic procedures.
Sapphire brackets are completely clear, which makes the whole procedure practically invisible. The choice of sapphire clear and transparent/ceramic brackets is a truely aesthetic solution that can be used by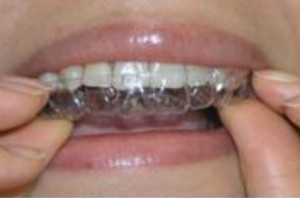 all patients regardless of the degree of case difficulty.
Treatment with Invisalign. The Invisalign treatment consists of a series of nearly invisible removable aligners that you change every two weeks. Each aligner is individually manufactured for your teeth. Each new set of aligners applies light force on your teeth and your teeth will move gradually until they have reached the desired position prescribed by your dentist.
Only in very complex cases, this treatment may not serve as the first choice of treatment. If you're ready for a smile that transforms your appearance, Invisalign is your answer. Invisalign is the best way to transform your smile without interfering with your day-to-day life.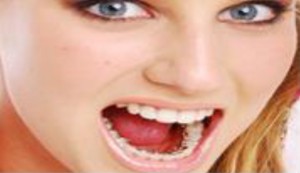 Lingual Orthodontics – Hidden Braces – Incognito. 'Lingual' refers to the Latin word for tongue. Lingual orthodontics refers to the use of orthodontic appliances (braces) placed on the inner side of the teeth, which therefore do not show at all.
The ''Incognito'' orthodontic treatment (hidden braces treatment), is a new method which uses a software to achieve 100% customized braces which are hidden behind the teeth. The treatment is not visible at any stage and the result is a confident smile. It can be used for both simple and more complex cases.
The Smalto team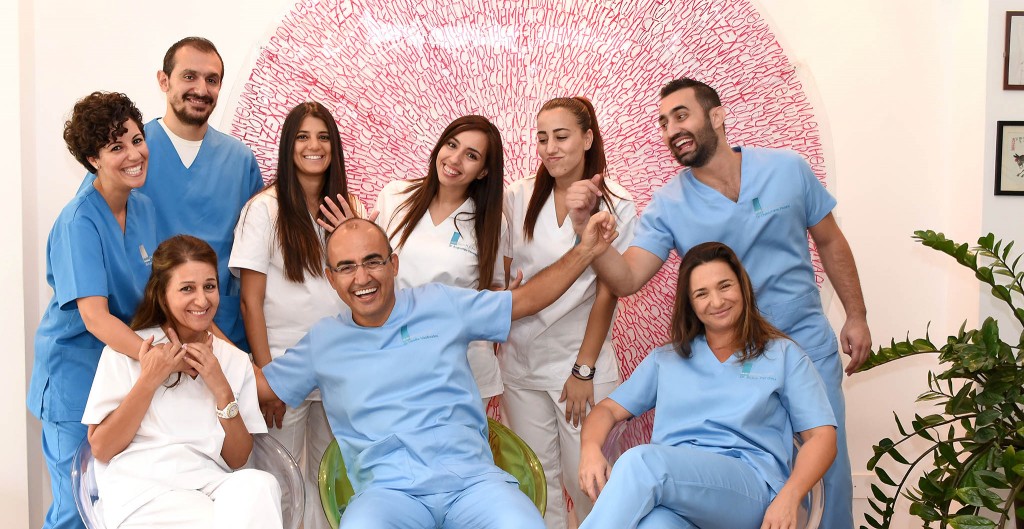 Working as a team guarantees full coverage of the patient's dental needs. The Smalto team is comprised of a lively team of professionals, highly specialized in particular fields of dentistry and fully committed to providing excellent dental care. Our services cover all the needs of a family, such as dentistry for children, and Orthodontics all the way to Dental implants and total mouth rehabilitation. The exchange of knowledge amongst the team members, the continuous training of the team, along with our commitment to working together as one team, guarantee the best possible dental care for our patients.
Being under the same roof, and having brought together human resources, as well as equipment, means we can provide excellent dental care while we can keep our costs under control.
Dr Andrea Kapsou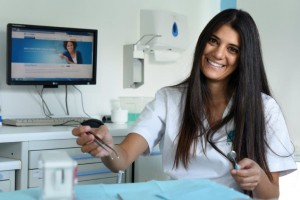 Dr Andrea Kapsou was born in Nicosia, Cyprus and was raised in Egypt, Italy and the United States. She received a Bachelor of Science degree in Biology and Statistics in 2004 from Boston University, and her Doctor of Dental Medicine (D.M.D.) degree in 2008 from the University of Pennsylvania, both with cum laude status.
Dr Kapsou has been a member of Smalto Dental Clinic since 2009. She maintains professional membership with the Cyprus Dental Society and the American Dental Association. She attends various conferences keeping up to date on the latest techniques in prosthodontics, endodontics and cosmetic dentistry. Dr. Kapsou is Invisalign certified and has experience in fabrication of single visit CAD/CAM restorations as well as the ZOOM® tooth whitening procedure.
Dr Kapsou is fluent in Greek, English and Spanish.
Dr Vasilis Vasiloudes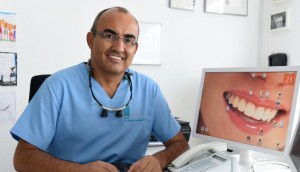 Dr Vasilis Vasiloudes studied dentistry in Albert Ludwig University of Freiburg/Germany from 1986 to 1991. He proceeded with his doctoral thesis doing research with electronic microscopy. He received his PhD "cum laude", in 1992. He has attended various courses and seminars on implantology, prosthodontics. In 2006 he attended a one year implantology course at the University of Cologne Germany, receiving a Certificate of Curriculum in Implantology. He is a member of the Cyprus Dental Association, and the German Implant Association BDIZ-EDI.
In 2008, he established the Smalto Dental Implant Clinic, based in Nicosia Cyprus. After 15 years of practicing general dentistry, his work now mainly focuses on Implantology, Cosmetic Dentistry and total prosthetic rehabilitation of the mouth. He attended several seminars about "Smile makeover" and he specializes in the treatment of the upper six front teeth.
Dr. Vasiloudes is fluent in Greek, English and German.
Dr Christoforos Kaouris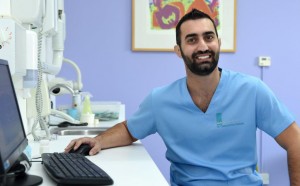 Dr Christoforos Kaouris received his dental degree in 2012 from the Aristotle University of Thessaloniki. He attends seminars and conferences regularly, keeping up to date with the latest techniques. Dr Christoforos Kaouris is currently working as a general dentist at the Smalto Dental Clinic. (He specializes in preventive Dentistry, Prosthodontics, Endodontics, Conservative and Cosmetic Dentistry, ZOOM tooth whitening).
He is fluent in Greek and English.
Dr Sylva Perdiou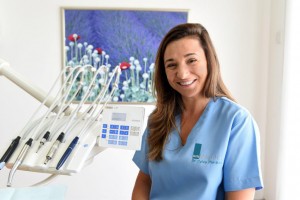 Dr Sylva Perdiou is German-Cypriot. She studied in Austria at the Medical University of Innsbruck, where she received her Doctor medicinae dentalis, in 2006. She attends seminars and conferences regularly, keeping up to date with the latest techniques. She also attended a one-year Implantology course at the DGZI (German Federation of Implantology), in Germany, 2008. She specializes in Prosthetic Rehabilitation, Cosmetic dentistry, Endodontics and Implantology.
She is fluent in German, Greek and English.
Dr Ioannis Hadjisoteriou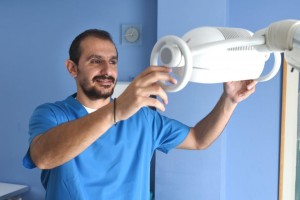 Dr Ioannis Hadjisoteriou graduated from the Dental School of the University of Athens in 2006, obtaining his DDS title. Between 2006-2009 he attained a three and a half year long post-graduate programme in Orthodontics (including a Master in Orthodontics) at the Dental School of Tel Aviv University. Dr Hadjisoteriou is a member of the World Federation of Orthodontists (WFO).
Since 2011, he has been working in Nicosia and cooperating with the Smalto Dental Clinic. He treats all cases needing orthodontics for both children and adults using all available worldwide techniques (metal & clear brackets, lingual brackets, Incognito lingual brackets, Invisalign) especially aesthetic techniques such as lingual and Invisalign.
He is fluent in Greek and English.
Dr Avgoustina Diomidous
Dr. Avgoustina Diomidous graduated from the School of Dentistry of the Ludwig Maximilian University of Munich Germany in February 2013. After receiving her Dental degree she worked in Germany as a General Dentist at Wenzel Clinic, in Munich.
Since October 2014 she has been working at the Smalto Dental Implant Clinic. She has attended seminars in pediatric Dentistry, preventive Dentistry, Endodontics, Conservative and Cosmetic Dentistry. She attended a one year course in children's dentistry at the University of Munich. She specializes in pediatric dentistry. Currently she is a member of the Cyprus and German dental associations and has attended (2015) a one year curriculum in pediatric dentistry.
She is Fluent in Greek German and English.
The Smalto team – reception and support
Smalto not only offers excellence in dental work, but is an inspiring space, overflowing with art. The friendly and highly qualified supporting staff will put even the most demanding client at ease, while the place itself can easily make someone forget they have entered a dental clinic, making the visit to the dentist almost pleasurable!
Andri, Stavri and Styliani, make up a fresh and highly motivated team, giving valuable support to dentists, as well as patients!
Smalto Clinic Dental services
The Smalto dental clinic covers all fields of modern Dentistry:
General Dentistry;
Dental Implants;
Prosthetic Dentistry;
Periodontology;
Oral Surgery;
Tooth whitening;
Pediatric Dentistry;
Orthodontics;
Aesthetic Techniques;
Invisalign;
Incognito Braces;
Cosmetic Dentistry;
Digital panoramic X-ray.
Please feel free to call us and book a complimentary consultation appointment. We guarantee same day appointment / treatment.
Testimonials
We were well taken care of, from beginning to end
«Smalto Clinic has proven to be a blessing to our family. The staff, the care, the treatments, the results and Dr. Vasilis surpassed our expectations for so much major work my daughter had to undergo for a perfect smile. The dental work that my daughter had to undergo was no easy task to take on, but the positive and professional atmosphere we experienced with Smalto was like coming to family. We were well taken care of, from beginning to end, and there was never a surprise in price.
We knew the whole time throughout the process what to expect. Our family could not be more grateful to Dr. Vasilis and his wonderful staff».
Kelly, Cyprus, 2014
Very pleasant staff and cosy relaxing atmosphere
Orthodontic treatment (1 year) initially started in a different country and continued in Cyprus. The treatment included periodic adjustments of braces, overbite correction, removal of braces and retainers by the end of the treatment. Smalto clinic was the first dental clinic I have visited in Cyprus and as it turned out eventually – the only one. The reason is that from the first consultation I realised that this was an excellent clinic, with highly-qualified professionals (especially Dr. Hadjisoteriou and Dr. Vasiloudes), very pleasant staff and cosy, relaxing atmosphere. So, there was no need to "shop around". As expected, during the whole year I was provided with excellent service, consultations, and assistance. Therefore, I highly recommend Smalto Dental, since this is an excellent clinic in Cyprus, where you will get outstanding service for reasonable price».
Sergiu, Hungary, 2015
Gave me a perfect smile
«Smalto clinic is taking care of our teeth over the last 6 years. I came to the clinic 6 years ago with major problems and needed an "overall" treatment. Dr. Vasilis took me as a project and gave me a perfect smile (one that I haven't had in years!). Both my husband and I had root canal treatments, implants and other complicated treatments alongside aesthetic treatments and we are both full of appreciation and admire the results.
Then, our kids joined in, cared by 2 amazingly caring young dentists that managed until now to keep their teeth flawless! Every visit to the clinic is professional, the vibe is always positive, the doctors are always looking for the best solution that is "tailor made" for you, they always inform you about the procedure and consult with you. I have and will continue to recommend this clinic to everybody!».
Neomi, Cyprus, 2015