The Andreas Charalambous Electrical Appliances Ltd. shop was founded in 1989, and now this chain of electronics stores covers almost the whole map of Cyprus, having offices in all major cities of the island – Paphos, Larnaca, Limassol, Paralimni, Kokkinotrimithia and Lefkosia, as well as Polemidia and Linopetra areas of Limassol, and in Strovolos, Dali and Palouriotissa areas in Lefkosia with its central office being located in Larnaca.
A wide range of products
The products at Andreas Charalambous electronic stores cover a wide range of household needs: here you can find TVs, air conditioning and all kinds of heaters, fireplaces and cookers, washing machines, dishwashers, microwaves, ovens, refrigerators and more.
TVs and accessories
19" -31"
32"-41"
42"-50"
51"-85"
TV Antennas
Base for the TVs wall holder
Air Conditioning and Heating
Heaters
Electronic fireplaces
Convectors
GAS heaters
Oil heaters
Halogen heaters
Electric radiators
air heaters
Electric blankets
Air conditioner Inverter:

9000 BTU;
12000 BTU;
18000 BTU;
24000 BTU.
Air coolers
Ceiling fans
Fans
Home Appliances
Refrigerators and freezers
Refrigerators
Single-door refrigerators
Side by side Refrigerator Combi Freezers
Refrigerators for wine
Cookers
Washing machines and Dryers
Built-in Devices
Fireplace
Ovens
Microwave ovens
Dishwashers
Coffee Machines
Hoods
Small Appliances
Cookers
Microwaves
Food dehydrators
Ironing appliances
Irons
Iron presses
Vacuum cleaners
Cooking appliances:
Toasters
Grills
Blenders
Rice cookers and slow cookers
Kitchen Scales
Mixers
Mincers
Coffee machines
Juice machines
Water boilers
Milk jugs
Dehumidifiers
New Year discount system
A discount system is available on a range of appliances beginning on Christmas Eve and running until the end of December.
A list of these discounted products can be found in the electronic booklet on the company's official website.
All the products on the site are easy to locate and carry additional information about the product, including price.
Special offer
To view catalog press HERE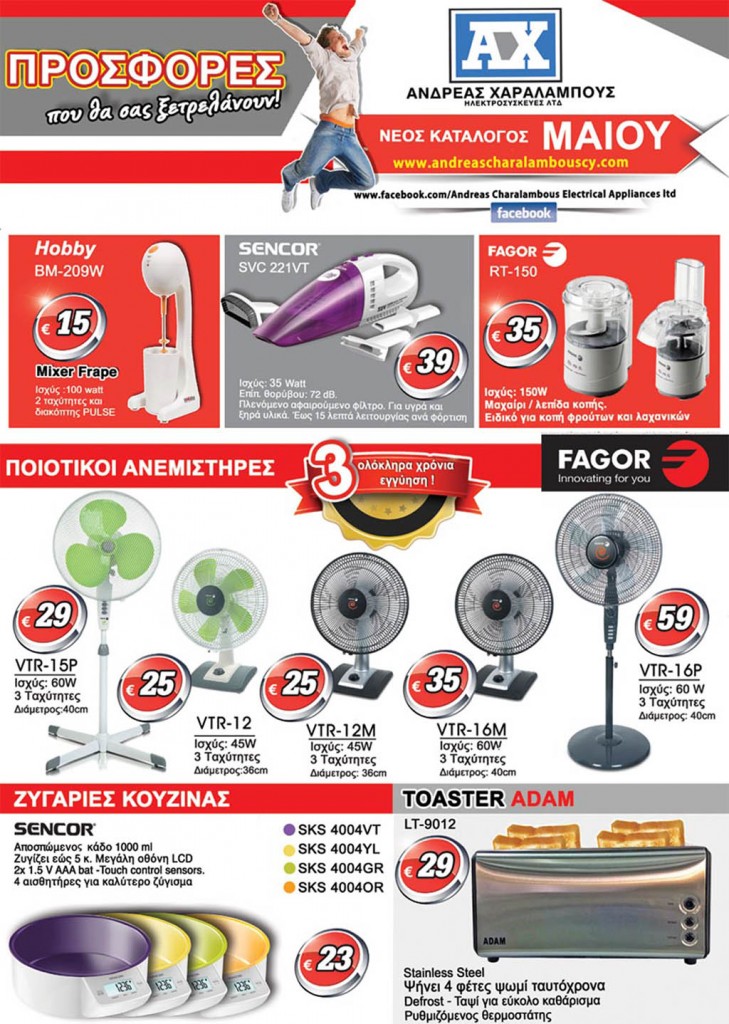 Photo Gallery