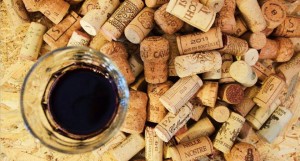 Enoteca Italiana is a wine store and the only authentic Italian wine bar in Cyprus with a delicious assortment of high-quality and rare wines at reasonable prices.
Located in Nicosia, Enoteca Italiana is the ideal meeting place for all wine lovers. The combination of a generous wine list, modern, comfortable rooms and good service will satisfy any company.
Organisation of private events
Wine evenings are one of the most popular and modern forms of entertainment. In addition to wine tasting, Enoteca Italiana offers to organise private parties for groups of 8-12 people.
For each private event, Enoteca Italiana will create a personal menu, which will include a unique set of wines and a variety of antipasti.
On offer to customers:
an extensive selection of wines;
a variety of cheeses;
original Italian aperitifs.
Preliminary booking of private events on tel: +357 97 713 394.
Italian delicacies in Cyprus
You will find many traditional delicacies from Italy's southern provinces in the Enoteca Italiana wine bar: taralli, Frizzell and Pan Karasan.
Tarallo (Taralli) — a classic Italian appetiser from the south of the Italian peninsula which are baked pretzels, similar to bagels. Tarallo can be savoury or sweet. Savoury are just salted or flavoured with onions, garlic, dill, pepper or chilli. Sweet are typically covered with confectioner's sugar. Often simple or sweet taralli is eaten dipped in wine..
Frizzell (Friselline) or frizellini — traditional Italian crackers, or rather a bagel cut in half. Dry and brittle Frizzell quickly absorb moisture without becoming soggy, and so keep their shape. Frizzell is served with olive oil, tomato slices and are sprinkled with salt, oregano and other seasonings.
Pan Karasan (Pane carasau) — a traditional thin cake originally from Sardinia. Tortillas are served as a separate dish with a variety of salads and condiments.
Wine Delivery in Cyprus
All Italian delicacies and wines are delivered on request to customers. Enoteca Italiana offers free shipping for orders worth more than €100.
Exhibitions and cultural events
Enoteca Italiana is the place of encounter between the best Italian wines and culture. The enoteca's exhibition area is available free of charge to artists to organise small exhibitions of  of photos, paintings and ceramics.
Photo Gallery