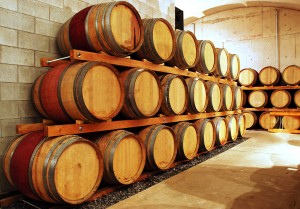 As you know winter is coming, so now is a very good time to turn our attention to sweet red and Cypriot wines. On a chilly winter's evening, you can sit by the fire and enjoy wonderful Cypriot food, accompanied by the perfect beverage.
We would like to share our observations of which red and dessert wines go best with particular traditional dishes.
Red wines in Cyprus
Maratheftiko
Marafeftiko is characterized by the aroma of fresh herbs with hints of wild berries. It's a well balanced wine, aged in oak barrels, and has a complex bouquet with a blend of plum and berries, marmalade, vanilla and tannic notes. This wine is perfect with lamb chops, grilled meat, stews with spicy sauce, rich yellow cheese: graviera, kefalotyri and goats cheese.
Our choice: Vasa, Zambartas and Tsiakkas Wineries.
Ofthalmo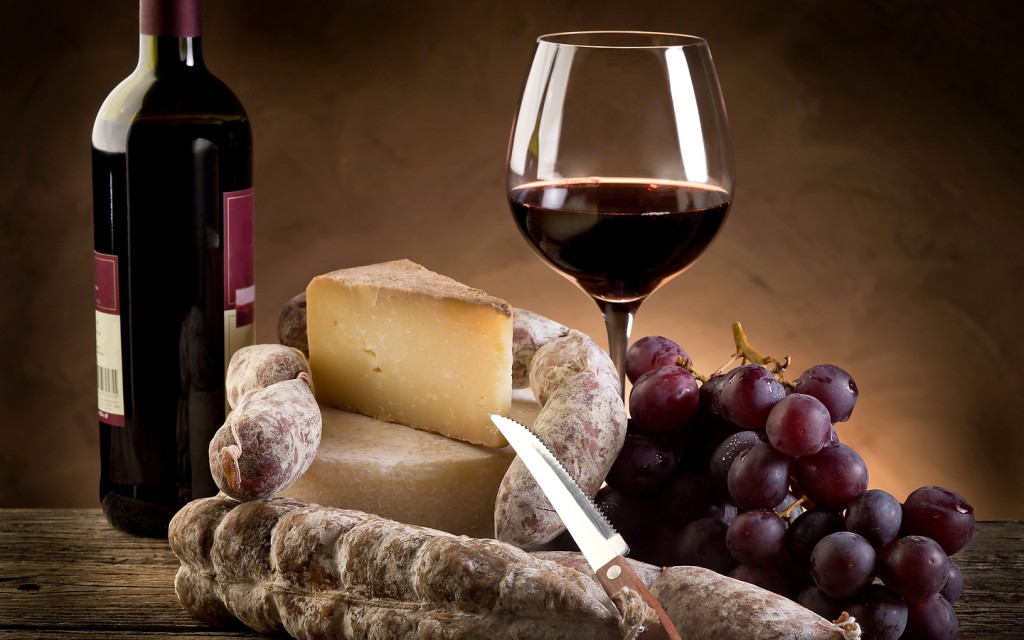 This wine has low acidity and a unique aroma of red fruits, basil, laurel and freshly cut grass. Typically, this grape variety is found in blended wines. It's ideal for poultry cooked in light sauces.
Our choice: Nelion Winery.
Lefkada
This wine is rich in colour and tannins, medium acidity and mainly used in blended wines. It goes well with white meat dishes, roast lamb, Cypriot sausages, salami, and is suited to many traditional Cypriot dishes.
Our choice: Kamanterna SODAP Winery.
Shirah / Shira
This grape is well settled in Cyprus. Shiraz wine has a fresh, intense aroma of red fruits and spices, with hints of plum, blackcurrant, delicate tannins and balanced acidity. Shiraz is ideal with duck, spare ribs in BBQ sauce, red meat, spicy sausages and pizza. It's worth choosing rich cheeses such as cheddar and goat's cheese to go with this wine.
Our choice: Vlassides, Erimoudes, Makkas and Hadjiantonas Wineries.
Cabernet Sauvignon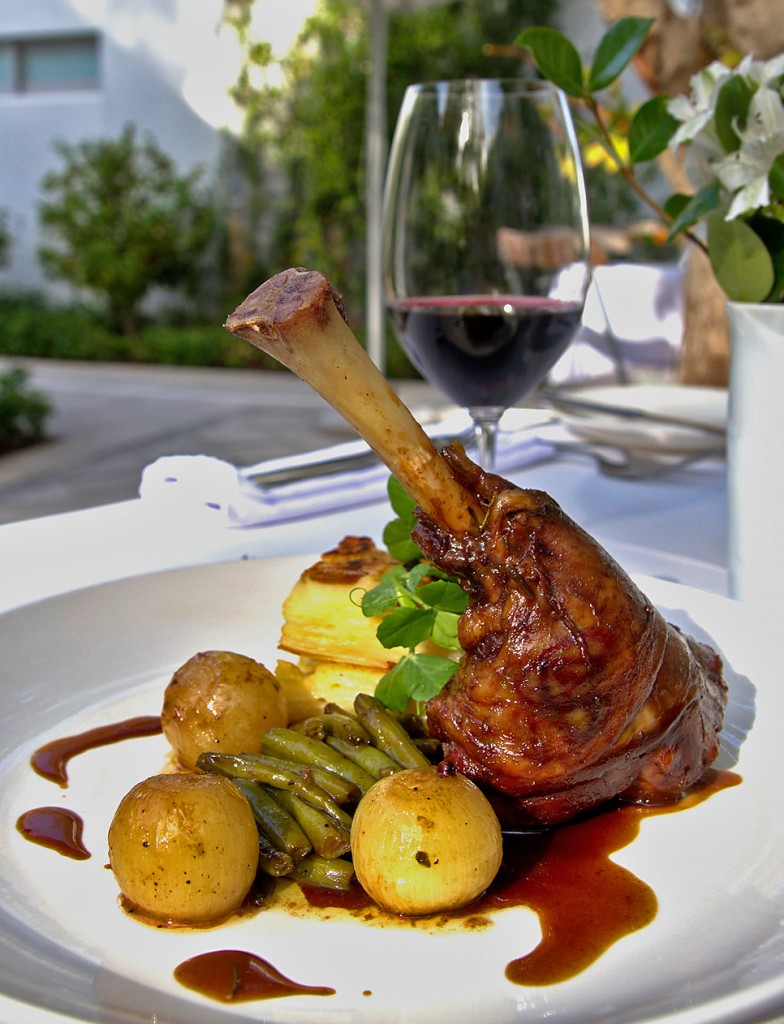 Cabernet Sauvignon has an intense aroma of red fruits and herbs, with trace notes of chocolate. This wine goes well with carpaccio, parmesan and truffles, roasted veal, duck with orange, stewed lamb or roast pork, brie and camembert.
Our selection: Vasa, Vlassides, Krelan, Kyperounda and Vasilikon Wineries.
Merlot
This wine perfectly combines acidity, richness and tannins, with hints of plum and black cherry. Merlot goes well with veal and pork in red sauce, roast lamb, meats, manouri and Taleju cheeses and Buffalo mozzarella.
Our choice: ETKO Olympus and Makkas Wineries.
Mataro / Mourvedre
A fairly strong and balanced wine with rich tannins. It goes well with braised beef, roast lamb and grilled vegetables.
Our choice: Vasa, Tsangarides, Tsalapatis and Fikardos Wineries.
Cabernet with Mataro
Full bodied wine with notes of fruit, pepper and spices – perfect for grilled meat dishes with mushrooms, red meat and roast pork, ideal for a barbecue.
Our choice: Ezousa, Tsiakkas and Fikardos Wineries.
Grenache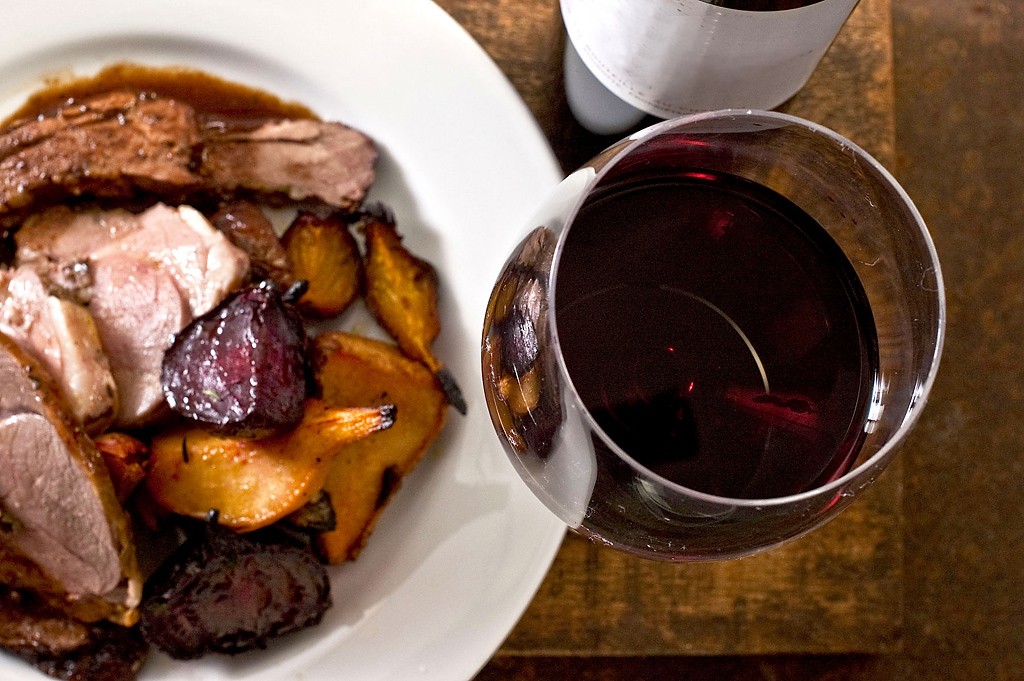 Full bodied wine with notes of fruit and spice, good acidity and high alcohol content. It's ideal for roast or braised beef, meat on the grill with fried onions and cheddar cheeses, and Kefalotyri. Usually wine from this grape has a variety of blends: Grenache / Mataro, Grenache / Cabernet Sauvignon.
Our selection: Erimoudes and Zenon Wineries.
Cabernet with Merlot
A classic blend from the Bordeaux region with an intense aroma of ripe fruit, ginger and spices. Excellent with red meat, grilled turkey and spicy cheeses.
Our selection: Zenon and Fikardos Wineries.
Lefkada with Syrah / Shiraz
The wine has a deep colour and the scent of plums, berries and black pepper, rich in tannins and balanced acidity. It goes well with cheeses and dishes with intense flavour. It's suitable for roast turkey, ribs, cheese soufflé, cheddar, spicy pizza and cold cuts.
Our choice: Zambartas Winery.
Dessert wines from Cyprus
Commandaria
Traditional Cypriot Commandaria wine varies in taste depending on the blending and aging. A good Commandaria reveals flavours of walnuts, coffee beans, dried fruit, apricots and figs.
Commandaria is a full-bodied wine, with low acidity and a long finish. The wine can be drunk as an aperitif with ice, or as a dessert wine after a meal. It's perfect with chocolate ice cream, fruit pies and traditional Cypriot sweets.
Our choice: Tihikos Winery.
Muscat
Sweet dessert wine with a relatively high alcohol content and low acidity, bright notes of citrus, figs, dried fruit, flowers, honey and spices. It goes well with fruit, dried fruit, desserts and white or yellow cheeses. Also used in the preparation of cocktails.
Our choice: Ayia Mavri and Nelion Wineries.
Conclusion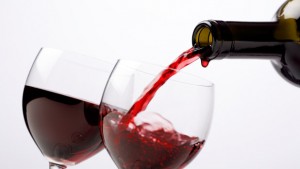 So the red Cypriot wine is ideally suited for a more heavy meal, including meat dishes. Another trend in "fusion" style is a blend of red wine and sushi, which produces a wide variety of flavour variations.
Enjoy!
See also: How to combine the Cypriot wine with food: white and rose wines