Greek tavern in Limassol
In the heart of the tourist area of Limassol is a cozy Greek tavern, with traditional Greek cuisine, a relaxing atmosphere and food cooked with love, as at home.
Come to Tzieri for brunch, lunch and, of course, dinner. The tavern is open every day, except Monday.
Enjoy the comforts of the open veranda, or relax indoors to escape the summer heat or winter weather.
Cyprus Inform Review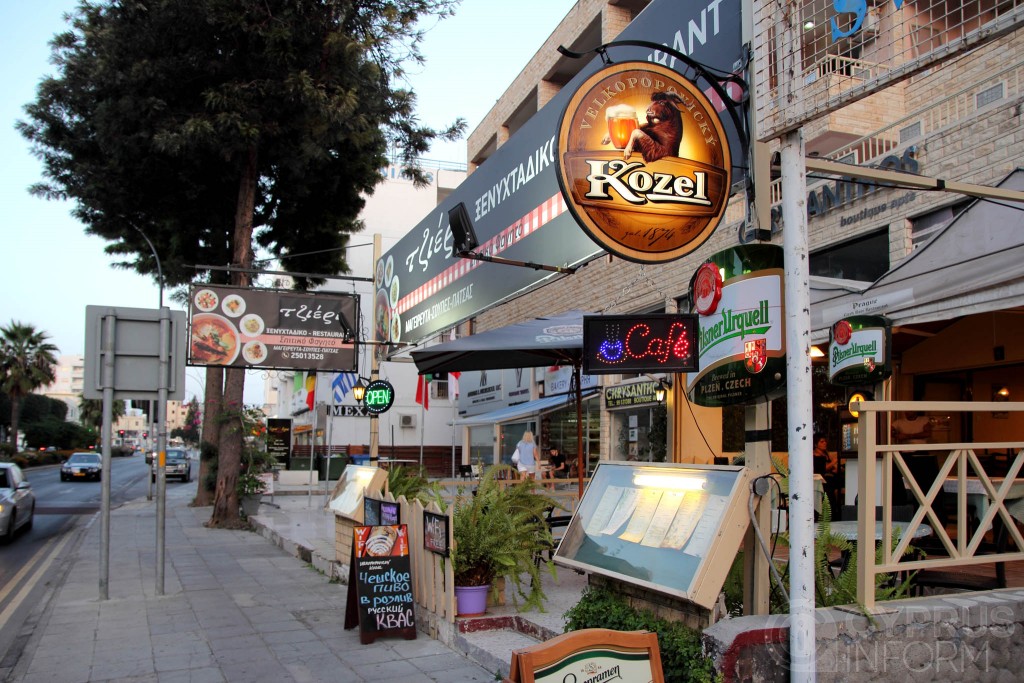 "Tzieri" means 'beloved' or 'dear' in Greek and the hosts, Valentina and Sergey, are striving to make this cozy tavern every visitor's favourite place.
Valentina has lived in Greece for many years, and there she mastered and fell in love with the traditional Greek way of cooking. However, the menu does have a few dishes that will be familiar to anyone from Russia too.
The tavern has a large selection of soups which varies daily, so for those who are looking to have a lighter meal, then this is the best place for you!
The traditional Cypriot meze – fish or meat – is presented in Tzieri as a platter: a huge plate with the full set of dishes.
There is draft beer from the Czech Republic and, of course, a selection of dry wines, the well known accompaniment to a Greek meal. The restaurant's wine list includes those from the old and new world, as well as from Cypriot winemakers.
What did I try in Tzieri?
Avgolemono – a Cyprus Classic. Soup made from chicken stock with rice, lemon and spices. The scent of lemon perfectly complements the delicate taste of chicken. This tangy soup will be a great start to a hearty meal.
Souvlaki – as it's done in Greece! Small pieces of pork bacon strung on wooden skewers, roasted on the grill and seasoned with dried oregano. The meat is not pre-marinated so retains its natural flavour. This succulent dish goes very well with grilled pita bread and homemade tzadziki.
Stifado beef. Unlike its Cypriot counterpart, this dish is slightly tangy: large pieces of tender beef, onions and a little sweet and spicy sauce.
Also on the menu you will find lamb, traditional Cypriot stifado, kleftiko, sheftalya, moussaka, calamari, octopus on the grill and other dishes.
A warm and welcoming atmosphere, complemented by homemade dishes, prepared with care.
Maxim Okulov
Special Offer for the CyprusInform card holders – a complimentary fruit plate when ordering dinner, and nuts when ordering a beer
Photo Gallery