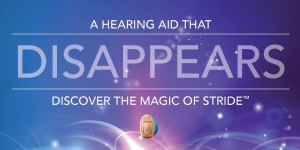 The company Best Buy Hearing Aids has more than 30 years of experience in the supply and distribution of hearing aids and medical devices in Cyprus.
Cutting-edge digital technology and specialised expertise allow the Best Buy Hearing Aids company to take a leading position in this sector in the Cyprus market. Best Buy Hearing Aids is a partner network of the two largest organisations in Cyprus – Hearing Centres Chris Oto Medicare and Cyprus Hearing Aids.
Partnerships with leading companies that specialise in solutions to hearing problems provide the company with the broadest access to new technologies, as well as increase the number of offered services and products.
Clinical testing of hearing in Cyprus
The company Best Buy Hearing Aids provides modern and fully-equipped centres in Limassol, Nicosia and Paphos to test hearing, offering high-quality services to efficiently address the problem of hearing loss for clients of all ages and all types of these diseases.
All health centres are served by experienced and qualified personnel and equipped with the latest technology that allows the specific needs of customers to be fulfilled and at a competitive price.
Best Buy Hearing Aids CEO, Mr Andreas Ellinides is a member of the American Academy of Audiology and the H.A.D. certified Swiss company Sonova. To obtain the appropriate license, Mr Andreas received the title of Bachelor of Science in 2002 and founded his practice in one of the largest hearing aid companies in Cyprus.
Mr Andreas Ellinides received H.A.D. certification from the five national brands of hearing aids, including Unitron, Puretone, Resound, Cochlear and CENS. Mr Andreas also specialises in complex cases of hearing loss using diagnostic equipment, represented by Sonova, a leading manufacturer of hearing aids in the world.
Best Buy Hearing Aids products:
hearing aids (all types);
specialised hearing aids for tinnitus therapy in chronic noise and ringing in the ears;
ear plugs for swimming – safe and environmentally friendly;
earplugs for sleep and noise protection;
electronic earplugs for hunting;
earplugs for musicians;
batteries for hearing aids.
Brands:
UNITRON;
PURETONE;
CENS DIGITAL;
POWERONE.
Services of Best Buy Hearing Aids
Hearing Test (by prior arrangement), without any obligation.
Inspection of the external auditory meatus (otoscopy).
The highest quality hearing aids offered.
The unique 30-day testing of hearing aids (the ability to check the machine at home).
Money Back Guarantee.
Price guarantee.
Free battery replacement in the first year of service.
Free home visits (for people with disabilities).
International manufacturer's Warranty for three years or more (depending on the brand).
Friendly welcome and understanding attitude.
Additional services:
Free service and cleaning of hearing aids;
Repair and maintenance of hearing aids of all brands.