About The Beretta Shooting Club
The Club is located in the village of Monagri, in Limassol, in a quiet and relaxing location, with trees and waterfalls, on an area more than 200,000 sq.m.
This is an ideal family resort, with various facilities including children's play areas, nature paths and a luxurious restaurant with swimming pool.
The Shooting Range
The Club has 9 different ranges with a variety of targets including BATTUE, MINI, MIDI, NORMAL and ROCKET clays with various stations, directions and distances to shoot each target.
There are also wooden shelters offering protection from the elements, making it ideal and comfortable to shoot at any time of the year.

Olympic training for shooting in Cyprus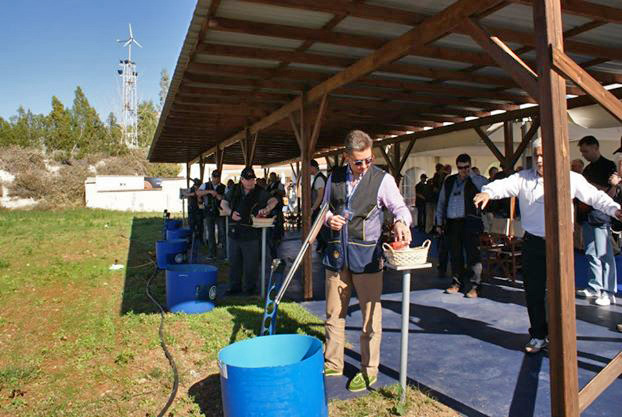 For the Olympic athletes the Beretta Shooting Club offers one Olympic Trap and one Olympic Skeet range.
For ideal training the Trap schemes can be altered each day according to the shooter's training programme.
Prior booking services
There is a service department and a highly qualified gun stock technician who can make a well modified stock, individually measured, available at the shooting range with prior booking, together with shooting coaches for personal or group training.
Special offers
The Shooting Club welcomes all shooters from abroad to come and stay at the Beretta house, a traditional renovated house in the center of the village of Monagri, and only 10 minutes walking distance from the Shooting Range.
The Club is open daily during the months of March until October from 9am until 8pm, and during the winter months of November though to February from 9am until 5pm.
Enjoy this fun sport at the Beretta shooting club!
Thematic parties in Cyprus
At the Beretta Shooting Club you can also book group shooting lessons, and organise birthday and thematic parties for holidays and celebrating a special day with friends in a totally unique atmosphere.
A shooting range, swimming pool, all outdoor facilities and great food will make your party special and unforgettable.
Photo Gallery