Airtravel Aviation Academy profile
Airtravel Aviation Academy was founded with the aim of providing a worldwide recognized diploma.  The goal is to professionally train students to the highest standards and equip them with the knowledge, training and necessary skills to ensure successful entry into their careers.
A training centre in Cyprus, awarded professionally and recognized by IATA (International Air Transport Association), it has the potential to train hundreds of aviation professionals and businesses each year, with a commitment to career growth for a workforce that keeps this industry safe and sustainable.
Whether you are inexperienced or an expert, the only internationally approved training academy guarantees success for your professional career in the Aviation and Tourism Industry.
Aviation training programs in Cyprus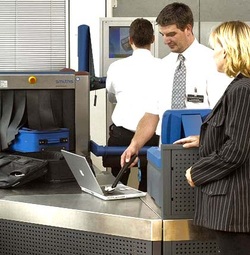 Airtravel Aviation Academy offers the following training programs:
IATA / UFTAA Foundation Diploma (level1);
IATA Aviation: Air Cabin Crew;
Airline Customer Service;
ATA CARGO Introductory course;
ΙΑΤΑ / FIATA Dangerous goods initial / recurrent.
In 2011 IATA & Harvard joined forces to offer Management in the field of Aviation and Tourism.  The Training Academy has the privilege to offer a diploma from Harvard University.  Gain the advantage of choosing a programme from IATA courses, IATA-Harvard Leadership & Management Diploma, to get ahead in the job market and attain a definite advantage over the majority of your competitors.
Graduates of the Academy, except for the selected IATA diploma, may also get a further degree in Leadership and Management from the famous Harvard University – IATA Leadership & Management, Harvard Business School:
Leadership & Management Training Program with specialty in Aviation
Leadership & Management Training Program with specialty in Travel and Tourism
Leadership & Management Training Program with specialty in Cargo
The courses are held 4 times a year for 2 months in Nicosia, beginning in December, March, June and September, and are accompanied by an exam  in English (it is possible to pass the exam with the next course, second attempt). In addition, the entire teaching staff is also accredited by IATA.
With these Training Programmes, Airtravel Aviation Academy, in conjunction with IATA & Harvard, are all contributing to the next generation of aviation and travel personnel.
IATA / UFTAA Foundation Diploma (Level 1)
This speciality enables all young people who are interested in gaining the necessary education in order to "build" a brilliant career in the broad field of Aviation and Tourism.
IATA Aviation: Air Cabin Crew
The programme is designed by IATA and covers all the necessary skills and knowledge relating to the profession regarding life-saving equipment, the procedures followed by caregivers within an aircraft, and passenger service issues. It also covers whatever the student needs to know before coming into contact with the airline. Obtaining this degree provides the skills for a successful career in a competitive and demanding environment.
Airline Customer Service Diploma
This course aims to provide the student with the knowledge and skills so that they can professionally represent the Company, communicate with customers and provide both general and specific information. They will benefit from knowledge and analysis of the current legal framework, and regulations governing various areas of aviation.
IATA CARGO Introductory course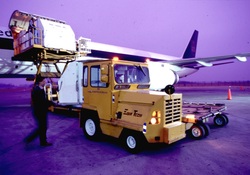 Holders of the Introductory Diploma IATA / FIATA will have all the necessary skills and knowledge for a career in the freight sector.
They will be able to make arrangements and bookings for international transport, calculate correct values and corresponding charges for General and Special Cargo, offer accurate and useful advice to customers regarding the transportation of goods, and be able to complete the air waybill under the regulations and procedures of IATA.
ΙΑΤΑ / FIATA Dangerous goods initial / recurrent
The educational programme of IATA Cargo and Dangerous Goods Regulations comprises a training course relating to the transfer of loads in the field of aviation.
The programme focuses on the full understanding and practical application of the IATA's manual, Dangerous Goods Regulations for Air Transport. Upon successful completion the diploma IATA/FIATA will be awarded.
Special offer – a trip to Amsterdam!
In addition to the courses, Airtravel Aviation Academy in Cyprus offers educational tours throughout Europe! Special offer – a trip to Amsterdam – available for those candidates who register for courses IATA programmes: Foundation Diploma Level 1 – Travel & Tourism or Air Cabin Crew now!
You will also get a gift:
Flight Larnaca-Amsterdam Larnaca.
7 days and 6 nights at the 4 * hotel + breakfast
7-day programme in the educational center of Amsterdam.
To register dial 77 77 77 02 to make all your dreams come true!
A fantastic country of tulips is waiting for you!
Photo Gallery