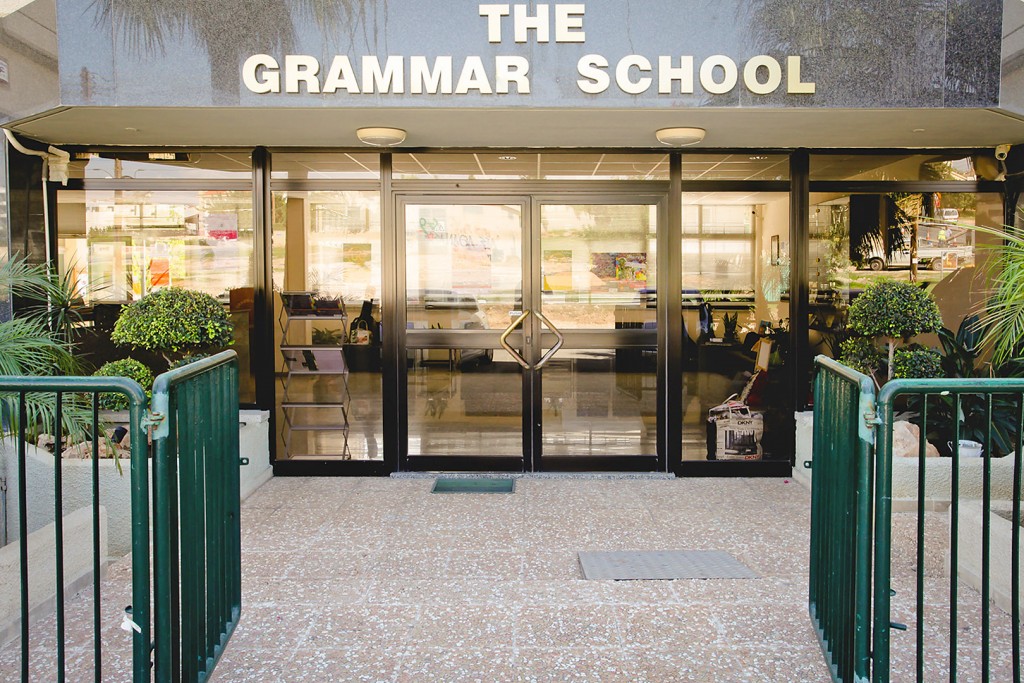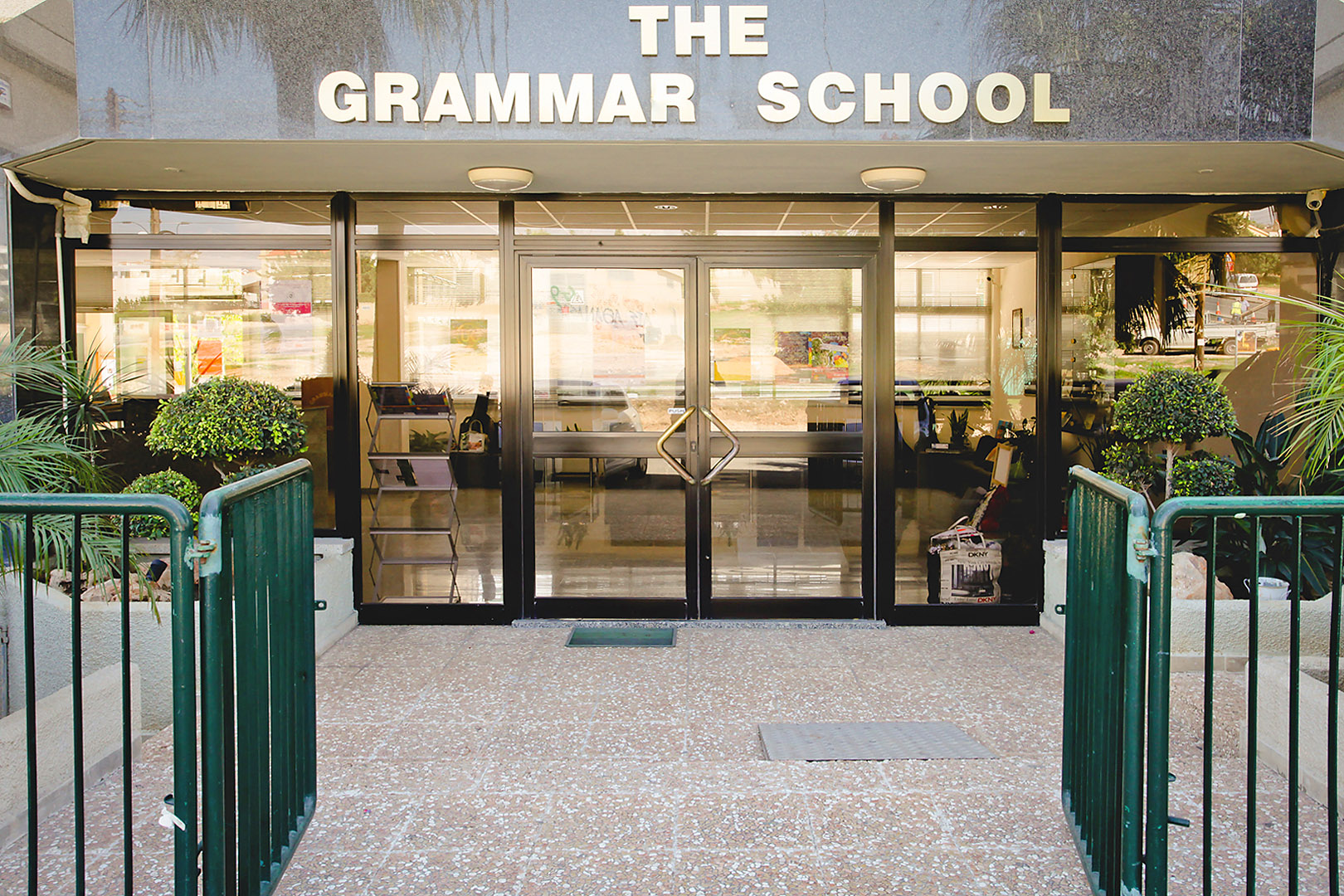 Founded in 1963, The Grammar School (Limassol) is considered to be one of the best English schools in Cyprus.
Currently the school is divided into two parts: Grammar School Junior (founded in 1975 for children from 4 – pre-school age, 11 years old – junior school) and Secondary Grammar School.
Graduates of the Grammar School receive the highest grades (А-level, AA-level) in such disciplines as arts and graphic arts, mathematics, economics, statistics and others, which allow them to go on to high profile universities such as Southampton, LSE, Imperial College, Lancaster, in Great Britain, Grenoble in France, Brown and  Emory in the USA.
Grammar School Junior
Elementary school pays much attention not only to mental, but also to emotional and physical development of children. The main objective of the school is to give necessary knowledge and ensure that the students can continue their education in a secondary school not only on Cyprus, but also abroad.
The important advantage of Grammar School Junior education is the  warm relationship between teachers and students, with emphasis on respect to each individual child.
Discipline is maintained at the highest level and taught by teachers who place great emphasis on why it is important to abide by the rules and treat ones teachers and classmates with respect.

One of  the schools stongest  points lies in its highly professional teachers, who were educated in the leading universities of Great Britain and other countries,  also  the small numbers of students in classes, state of the art classrooms, and its multinational and friendly team.
English school in Cyprus
School classes last from Monday to Friday from 08:00 tо 13:10. Students may be asked to stay for additional classes that last until 14:00 sometimes on Fridays.
Children can attend additional hobby groups and workshops every day after classes. Education in the school is taught in English  and children  also learn the Greek language .
The school is equipped with a wonderful computer laboratory, which children can use during IT classes or after classes are over. Access to internet is restricted so that children can only visit web sites on certain subjects.
Тhere is also a library with a wonderful choice of books in the English and Greek languages, a gym, where classes in physical education, as well as basketball and volleyball sessions take place.
Children's meals take place  in a canteen, which offers a wide choice of snacks and drinks during breaks. There is a special entrance to the canteen for junior school children (5-8 years of age), which enables them to have a snack at any time.
In addition to regular classes children can participate in various events::
lectures on different subjects once a month (informational, devoted to national and religious festivals, etc) in the school hall;
various theatrical shows on Christmas, Easter and other holidays, children also participate in Greek plays staging with a school choir participation;
an art exhibition devoted to the school founder with best works of the students to be published later as Christmas cards or calendars;
sports events: mini-football, bowling tours, annual Sports Day;
school excursions several times a year, which combine educational and entertainment events;
school clubs: dancing classes, karate, basketball, volleyball, etc.
Different events are organized at school throughout  the year: the Day of the Founder, The Christmas Show, book fair, and senior prom. Also, children are also enlisted in various charity and social events, help in animal care, participation  in fund raising events for charity  and take part in  charity fairs. All this helps foster responsibility and friendliness amongst children.
Secondary Grammar School

The Secondary Grammar School is located on a piece of land of more than 2 hectares in a wonderful part of Limassol, Panthea Hill. Classrooms here are spacious  and provided with good lighting, central heating and ventilation, enabling comfort and a healthy environment whilst studying in any season.
Studies at the school last for 7 years, with the last two years devoted to choosing and developing their preferred  subjects and preparation for entry to universities in Cyprus and other countries.
School premises:
2 halls for arts and design classes with large studios equipped for drawing, technical drawing and sculpture classes, making collages and mosaics, modelling, 3D-design;
a biology laboratory, equipped with necessary tools and materials (microscopes, biochemical equipment, etc.);
chemical, physics and computer laboratories;
a library that holds 12,000 books and periodicals, where there is also access to internet and equipment for creation of presentations;
gyms and courts for playing basketball, volleyball, football, tennis, mini-football.

The school organizes various events, shows and exhibitions, in which children as well as their parents participate. School graduates continue their education both in Cypriot universities and  leading universities of foreign countries.
Education in The Grammar School (Limassol) has the following advantages: education and interpersonal communication in an English-speaking environment, teaching in English with additional studies in  Greek, a European residence with integration into the European culture, constructive  free time, a wonderful climate, and a high level of safety on the island.
Photo Gallery