Larnaka Medieval Castle
The Middle Age Fortress-Museum in Larnaca is one of the historical places to visit whilst on holiday here. This small museum, in an ancient Castle, is located near the entrance to the central part of the city of Cyprus.
There is a wonderful view of the embankment from the walls of the Castle. Construction began in Larnaca in the 14th century and continued until 1625. The Castle protected the city and harbour until power on the island was transferred to the British, when it was then used as a prison to house and execute the most dangerous criminals.
The castle consists of two parts – the castle itself, a tour of which is free, and a museum located in part of the building, where you are required to purchase tickets to enter. The entrance fee is 2 ½ Euros and includes an exhibition and a leaflet with historical information.
There are many historical items in the museum – bullets, cannons and the gallows. History is in every stone here. There is also cannonry from WW1 and earlier items in the yard.
You can take some interesting photos here with the Castle as the backdrop, and get a real feeling for that era.
Owl Museum
This is a small museum housing an interesting collection of owls. The museum is located in Louki Arrita Street, 8 in Larnaca and has on display stuffed owls, wooden statues of owls and owl fashion jewelry and decorations.
The museum is open from 10-12 and from 4-6 on weekdays and is well worth a visit for those who love historical collections.
Larnaca Municipal Art Gallery
This is very easy to find, located as it is in Europe Square in central Larnaca, next to the monument to the philosopher Zenon.
The art gallery itself is quite modest with a small number of sculptures and several dozen paintings by local artists. Most of the inscriptions are in Greek. The buildings were once customs warehouses but after renovations they were transformed into the municipal art gallery and a museum of historical archives, which will appeal to visitors interested in the history and culture of this island and for those who want to know more about the cultural heritage of the city.
It should be noted that in the hot summer months the museum is closed between 1 and 4 pm.
Kallinikeio Municipal Museum of Athienou
A visit to the village of Asienu is interesting and includes a tour around the house of father Kallinikos and a mosaic workshop, a demonstration on the making of halloumi and anari cheese, a visit to a renovated mill, and the museum of Kallinikeo which has icons, archeological finds and old pictures of Cyprus on display.
Immerse yourself in the atmosphere for free.
Larnaca District Archaeological Museum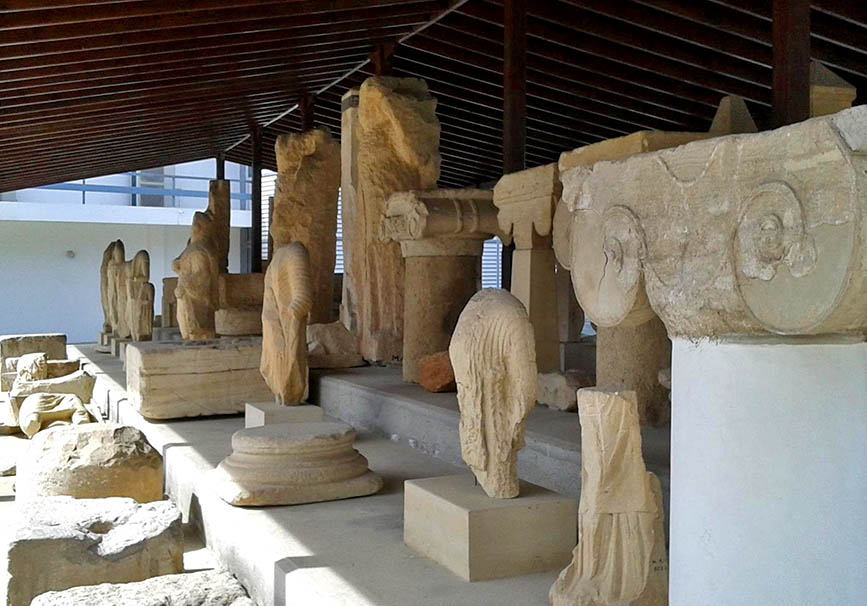 The museum is located in the centre of Larnaca, close to Finikoudes and about a 10 minute walk from the north-west of the city. There aren't very many signposts here so best check your directions beforehand.
The museum is small and has some exhibits outside – remainders of columns, statues and huge antique pots. There are several rooms filled with pottery and pottery shards. The museum also has a huge olive oil mill in the yard, as well as remains of an ancient city.
The signs for the exhibits are in both English and Greek. Entry is 2.50 Euros with no charge for children. There are also some items exhibited in the open area behind the museum which you can see free of charge.
Kyriazis Medical Museum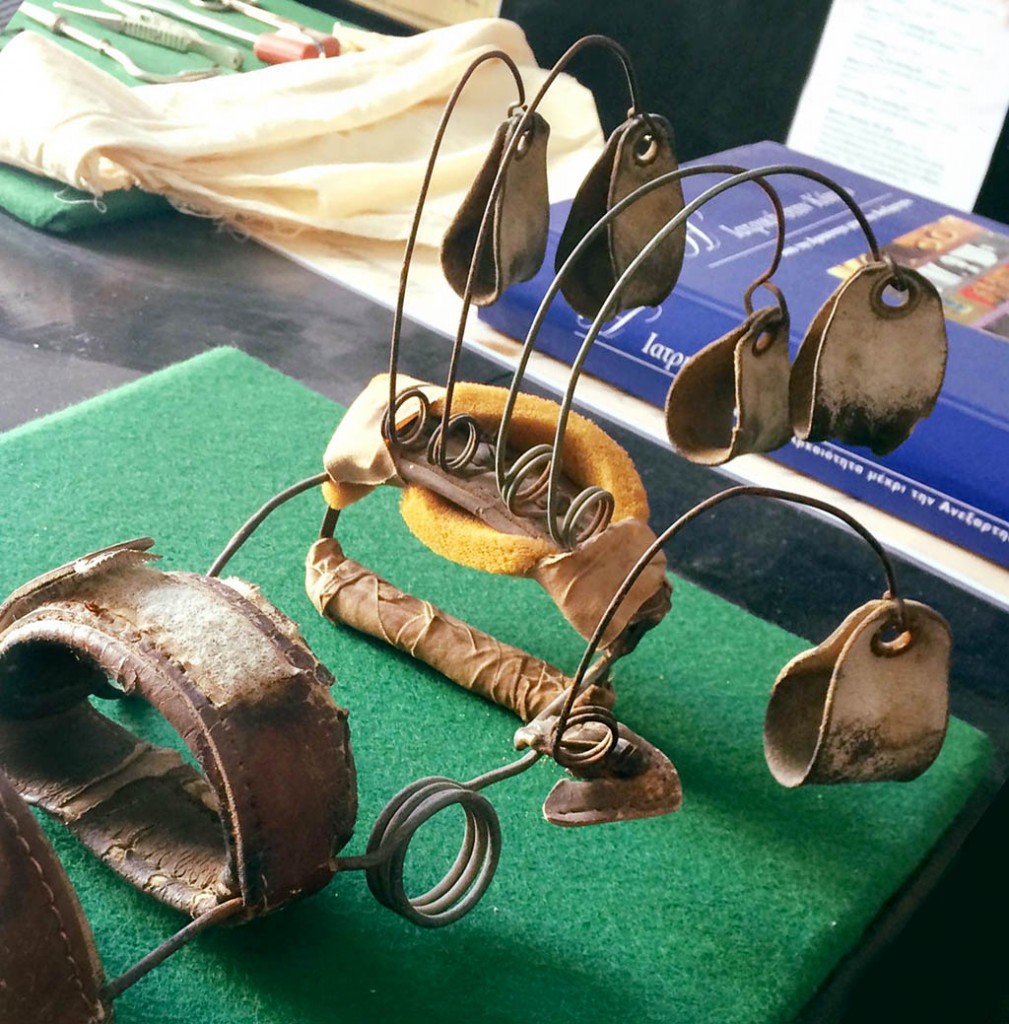 This museum is only open until lunchtime and only on Wednesdays and Saturdays. Entry is free – there is a box for donations at your discretion.
The exhibits include the oath of Hippocrates, whilst multiple instruments from this ancient era allow us a glimpse of a time without anaesthesia. There are instruments for blood-letting, together with various tools and devices.
This is a great place to visit to study the history of medical practice. All inscriptions are in Greek but there is a very charming caretaker who will help you with anything you don't understand.
Apothikes Gallery

A wonderful, stylish place located near Saint Lazarus Church in Larnaca. This is both a library where you can leaf through art books, and an art gallery showing paintings by various Cypriot artists.
There is a small café where you can enjoy a glass of wine or a cold frappe, and share your impressions of the visit via Wi-Fi. A signature place for studying Cyprus' contemporary history.
Art by Theo Michael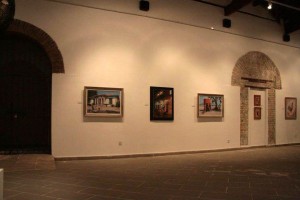 This small traditional style gallery reflects the history of Larnaca and its culture.
Theo's wonderful artwork combines a nostalgic look back at narrow, ancient streets and views of the city with the elegance of that era. The artwork can be purchased or ordered and there are also postcards and stamps available.
Just ask anyone about Theo and Anja and you will be given directions to this wonderful place with pleasure.
Pierides Museum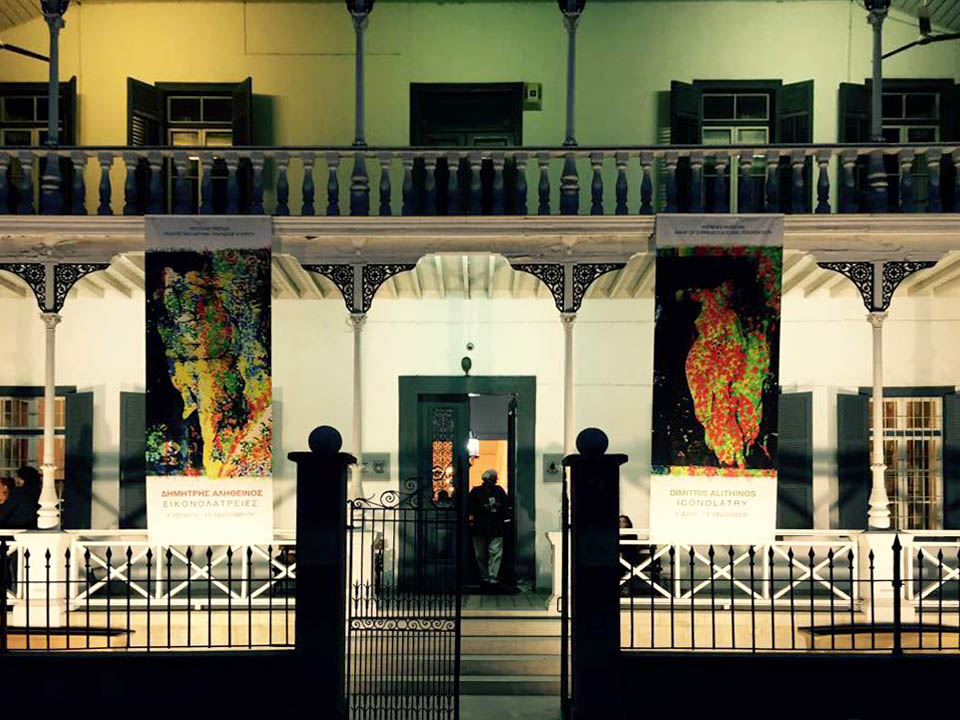 This small private museum is located in the centre of the city, near Finikoudes, on the ground floor of an old private house.
The museum is small and very compact. All the exhibits are selected very carefully; you can see that the collector has put his heart into it. There are inscriptions in English here.
The museum is good for those interested in history and antiques. There is a lot of ancient pottery here, and a clock wall is an interesting exhibit. Such museums attract a lot of attention as they reveal the everyday life and customs of previous generations, which is always entertaining and educational.
A visit to the museum costs 3 Euros. Gifts are available in the museum's souvenir shop. Various art exhibitions are often held in one of the halls of the museum.
Cyprus Museums – Larnaca
Municipal Museum of Natural History: Leoforos Grigori Afxentiou;
Owl Museum: 8 Louki Akrita at Mousio Theasis, tel.: + 357 96400752;
Larnaca Municipal Art Gallery: Athinon Avenue Europe Square, tel.: +357 24658848;
Kallinikeio Municipal Museum of Athienou: Archbishop Makarios Iii Avenue 2, tel.: +357 24524002;
Apothikes: Agios Lazaros 81-83, tel.: +357 99083974;
Larnaca District Archaeological Museum: Kalogairon Square, tel.: +357 24304169;
Kyriazis Medical Museum: 35 Karaoli & Demetriou Street, tel.: 35724652017;
Art by Theo Michael: Agias Elenis 5, tel.: +357 24648813;
Pierides Museum: Zenonos Kitieos 4, tel.: +357 24145375;
Larnaca Medieval Castle – Athinon Avenue at an intersection with Kamil Kenan street, tel.: +357 24630169.