Authentic Cypriot Taverna in Ayia Napa
You'll find the Lime Light Grill House Taverna tucked away from the hustle and bustle of Ayia Napa Square.  It's just a couple of minutes stroll to the finest Taverna in Cyprus.
Palm trees, ornate stone arches, cobbled yards, soft lighting and comfortable décor add to the friendly atmosphere that introduces you into the ever-growing family of friends.
The distinctive aroma of real charcoal cooking bursts from the Featured Open Barbecue whilst the chef carefully watches over the Souvla.
Traditional Cypriot menu: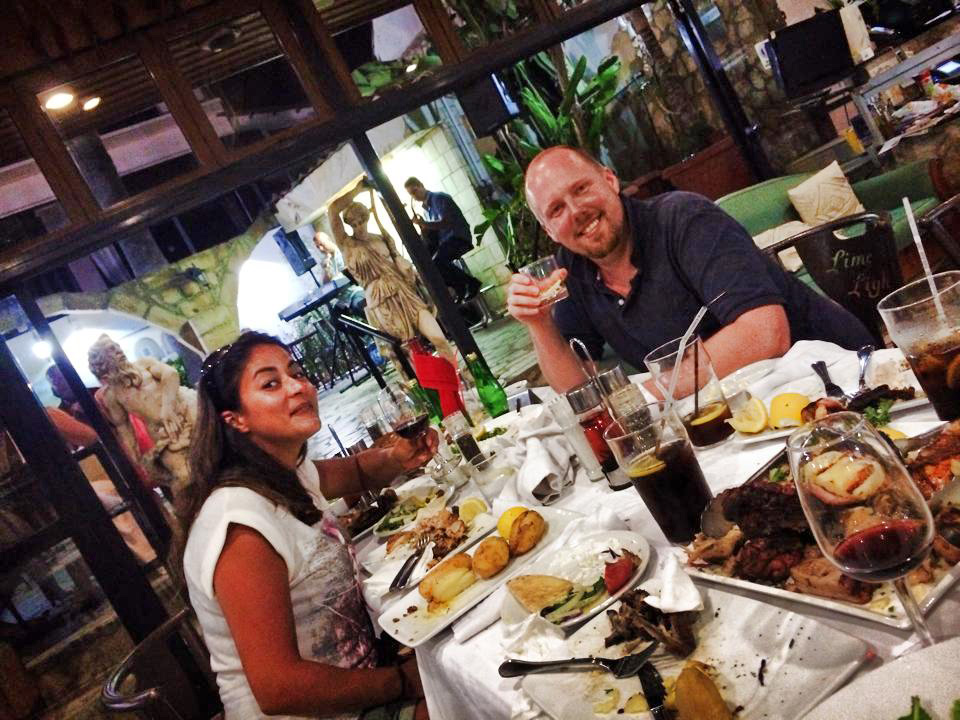 From here you can savour the Taverna's specialties which include:
Fresh Steaks,
Lobster,
Locally caught fish,
Chicken,
Duck
Suckling Lamb or Pig
The piece de resistance has to be the Suckling Lamb or Pig, which melts in your mouth.
Lime Light Grill House Taverna's history
Lime Light Grill House Taverna is a family run restaurant, founded in 1983 in Ayia Napa, and it's built on its success of providing traditional Cypriot hospitality and authentic Cypriot cuisine, complimented by top quality service.
The recipe for success is simple: the highly skilled chefs will give your taste buds a treat and, of course, they only use wonderful, fresh products – meat, fish and vegetables, cooked to any taste – steamed or grilled.
Complete your dinner with a selection from the rich wine list. The tavern's wine cellar stocks both local and famous European wines.
Wedding banquet in Cyprus
Among other things, the tavern has been organizing wedding receptions and other festive banquets for all occasions!
The rich experience of variety of celebrations ensures that your wedding reception in the Lime Light Restaurant will be an unforgettable event!
For your wedding you will be offered the time-tested exquisite wedding menu, which can be adjusted according to your preferences, because there is always attention to detail applied to everything related to the gala dinner!
Lime Light Restaurant is ready to share with you this special day in an atmosphere of comfort and a tasty mood of celebration!
Photo Gallery