Europcar Cyprus is a major car rental company with over 30 years experience.
Europcar was founded in Cyprus in 1992 as a result of hard and effective work; it is now a leading car rental company in Cyprus. As a part of the Andy Spyrou Group (ASG Ltd), Europcar Cyprus is connected to one of the most developing structures in the sphere of tourism and trading in Cyprus.
Car rentals in Cyprus
Europcar offices are located in all the major cities in Cyprus:
Competitive advantages of Europcar
Unlimited mileage;
Delivery of the vehicle to the client;
One of the biggest car rental company in Cyprus;
1st class 24/7 client service;
Fast and profitable online transport booking;
Many years of work experience with the largest Cypriot and international tour operator organizations (CTO, TUI Group;
Insurance in case of an accident (CDW/LDW), which will help you avoid paying for any damage caused to the vehicle;
Numerous branches and rentals in the tourist resorts of the island – Limassol, Larnaca, Paphos, Ayia Napa, bus stations, ports and international airports of Cyprus.
The reputation of the Europcar company is based on the trust of its clients and partners. By taking care of each of them, the company develops its vehicle rental services.
The improvements are concerned not only with electronic booking services, but also the content of the premises and of car rentals, as well as careful consideration of the needs of its customers.
Europcar Cyprus offers:
Rental of a wedding vehicle;
Vehicle rental in the airports of Larnaca, Paphos and in the Limassol port;
Long-term rental of vehicles in Cyprus.
Europcar Cyprus Fleet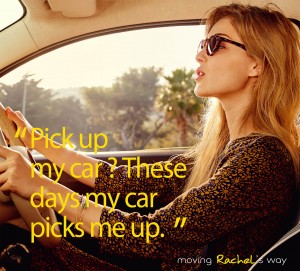 At Europcar, we have a car to suit your needs, whether you're renting for business or pleasure. From small and medium cars, to saloons, family cars, van rental or even something special to add a touch of luxury to your journey, we've got the right vehicle for you. Our fleet mix is made out of various types of vehicles:
Mini sized cars – Small cars great for the city.
Economy/Compact size cars – Ideal for small families or a small group of friends.
SUV – A sport utility vehicle for the more adventurous.
People Carrier – Ideal for large families or group of friends up to 7 people (mini bus).
Premium – Whatever the occasion, for those who what to get where they're going in style with luxury car rental from Europcar.
Automatic – A great range of automatic transmission vehicles in all sizes including 4×4 and mini bus.
When renting a vehicle you must have:
Valid drivers' licence;
Credit card.
You can personally pick up your vehicle from the company's office or the airport, or the company's staff will deliver the car to you.
No matter the requirement – tourism or business – Europcar Cyprus will make your trip as pleasant as possible.
Photo Gallery