Ayia Napa, unfortunately, doesn't have an airport. Larnaca is the closest (international airport code – LCA), located 55km away. Significantly larger, but 170 km away, is Paphos Airport (airport code – PFO).
Even though Larnaca Airport is more convenient, Ayia Napa is the ultimate destination in the summer, and Paphos Airport takes most of the budget and charter flights with passengers whose destination is the island's partying resort.
Online information and phone numbers of airports in Cyprus
Official website, arrivals and flight schedules HERE;
Cyprus Airports referral service: +357 25123022 (international), 7777 8833 (local).
The main issue for travellers is which transport to use, and the travel time to Ayia Napa. Below is comprehensive information about how to move around Cyprus.
Cyprus airports don't provide shuttle services, but there is scheduled public transport and a taxi service.
Larnaca Airport – Ayia Napa
Public transport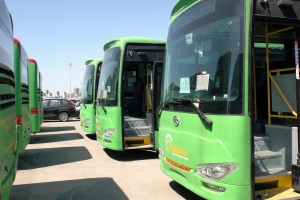 Transfers are the only option as there are no direct buses. Use bus No 407, 409, 418, 419, 425, 429 following through to Larnaca International Airport. Transfer: shuttle or intercity from Larnaca to Ayia Napa and Protaras.
The bus stop is to the left from the exit of Larnaca Airport.
The most economical transfer option is a trip for two by bus. The cost is €1.5 for each bus. №407, 409, 418, 419, 425, 429 buses take you to Archbishop Makarios Street (Archbishop Makarios C 'Avenue), change to bus №711.
The average travel time with the №711 to Ayia Napa is half an hour.
Another option is the intercity bus costing €5.5 – €1.5 for a city bus to Larnaca and €4 for the intercity bus. From the airport, travel on buses №425 and №429 to Finikoudes seafront (Finikoudes Bus Stop), where you should change to the intercity bus Intercity Larnaca — Famagusta.
Travel time by Intercity bus Larnaca — Famagusta is around 50 minutes.
Reservation of bus seats is not provided. Timetable and routes of Cyprus buses HERE.
Car or taxi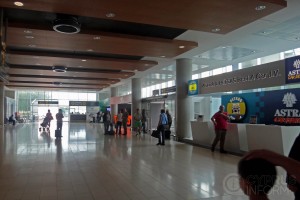 There are numerous branches of car rentals in Cyprus at Larnaca Airport (arrivals hall). More information about the cost and conditions of hire cars in Cyprus are on the car rental companies' pages.
Taxis are also at the exit and cost to Ayia Napa — €50 for the 4-seater and €65 for 6-seater approximately.
By car takes about 35 minutes.
Scheduled taxi
From Larnaca airport use the scheduled mini-bus service, running throughout the day. Unlike the bus, the mini-bus takes passengers directly to their hotels, reservations required. The Express mini-buses don't provide services at night and during public holidays.
Paphos Airport — Ayia Napa
Public transport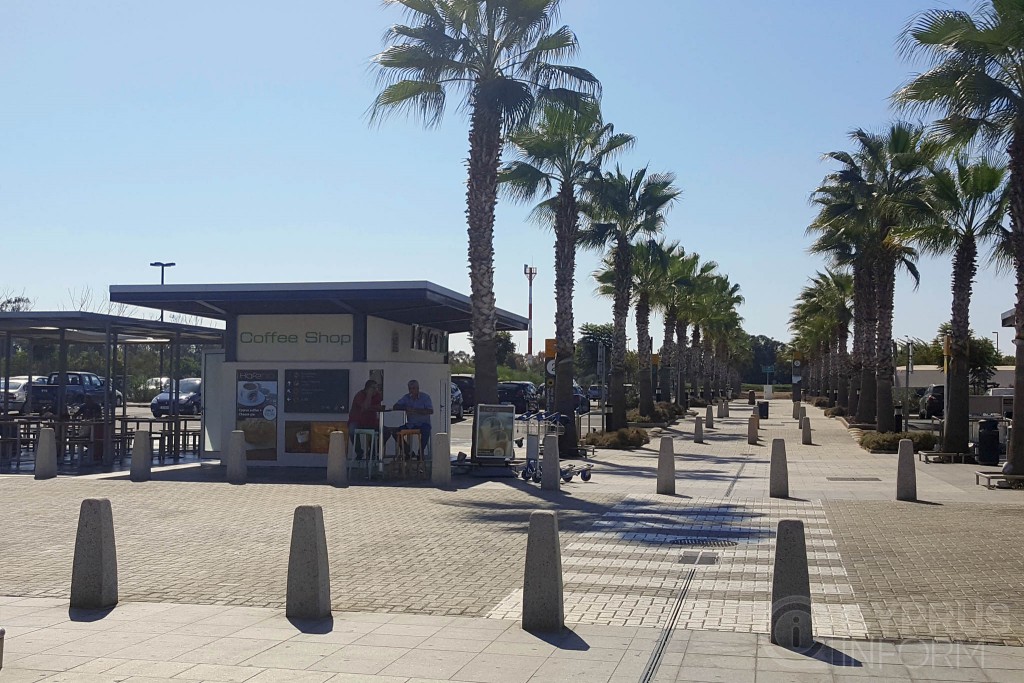 Catch two-three buses. An intercity bus runs once a day from Paphos to Ayia Napa: Famagusta — Larnaca — Paphos. Travel time around 3 hours. Any other time use transfers in Larnaca and Limassol.
A car or taxi
As well as Larnaca, Paphos Airport also has many car rental companies.
However, if this service isn't included in the travel plans, there are taxis — Paphos — Ayia Napa, approximately 2 hours and from €120 to €170.