Location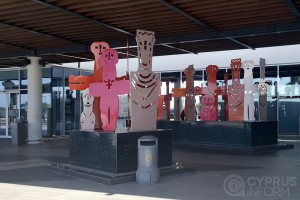 It is southern Cyprus' second largest international airport (international code: PFO (Paphos)), and is located 6.5 km to the east of Paphos and takes most of the charter flights arriving in Cyprus.
The airport began operating in 1983 and has one terminal that annually provides for 2 million passengers.
Tourists vacationing at resorts on Cyprus' western coast in Limassol prefer using Paphos Airport. Distance from Limassol to Paphos Airport — 60 km.
Paphos International Airport Services:
Despite its small size, you can find everything you need for a pleasant journey.
The airport has small cafes and restaurants, car rental offices, a VIP-hall, car parking and duty-free with the "Buy and take away" service, which will be of interest to travellers who plan to return to Paphos Airport. Anyone can purchase goods at the store before a flight, and pick them up upon their return.
Helpdesk Paphos Airport
Visit the official airport site for flight schedules, reserving a parking space and check-in online.
How to get to Paphos Airport
Taxi
Taxi services are available throughout Cyprus including Paphos Airport. Travellers are always concerned about how to get from the airport by car, and the cost of taxi fare.
Bus
Bus Routes and timetables are on the website of the Cyprus bus company.
Scheduled taxi
Taxis have no fixed stops and can pick up and deliver passengers to almost any hotel or building in the city. Mini-buses for 9-11 places are used to transfer travellers.
Taxis do not work at night, nonstop rides from Paphos airport only go to Limassol and Paphos. All other cities of Cyprus have to get a transfer in one of those towns. Detailed information and phone numbers on the website.