Despite the fact that Limassol is Cyprus' largest coastal city, it lacks its own airport and the nearest, Paphos Airport, is located 61km from its centre.
Glafcos Clerides in Larnaca, the main international airport, is 66 km from central Limassol and the journey will take approximately 40-45 minutes.
Larnaca Airport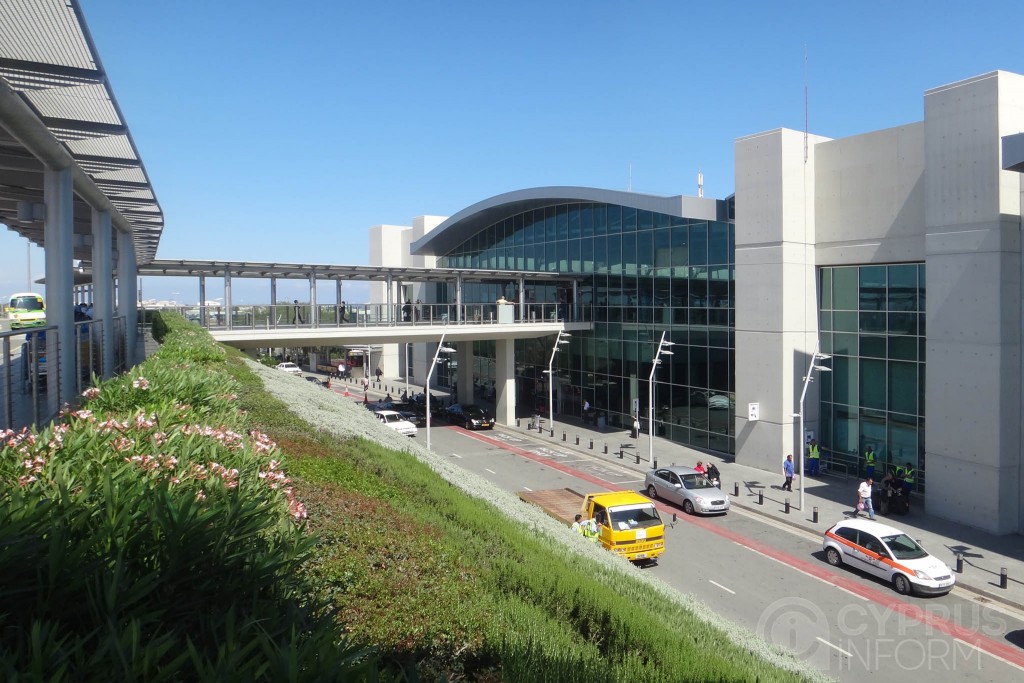 (IATA code – LCA) is the main airport of Cyprus, receiving the majority of international traffic. With the subsequent bankruptcy of the national airline of Cyprus, Cyprus Airways, it is now the heart of the Greek Aegean Airlines.
Larnaca has two terminals. Maintenance of the main passenger flow enabled a new two-storey terminal with a developed modern infrastructure to be included. The airport provides travellers with everything necessary for a comfortable journey, from a large long and short-term parking area, to duty-free shops.
The old terminal building now runs services for private aviation, foreign heads of state and official delegations.
Getting to Larnaca Airport
By car or taxi
The fastest and most comfortable option to Larnaca Airport is by car. A taxi will cost €50-€70 one way. There is also very reasonably priced parking located nearby for motorists.
Scheduled mini-buses
Mini-buses, unlike express buses, do not run at night, but transfer is direct. Shuttles operate between Larnaca and Limassol every 1-2 hours and advance booking is required.
By bus
The shuttle between Larnaca Airport and Limassol runs from 3 am to 11.30pm and is the most cost efficient airport transfer. The express bus has only two stops in Limassol: the church of Agios Georgios Havouzas and the Grand Resort Hotel.
The maximum travel time to the airport is around 50-55 minutes. A reliable bus schedule is on the transport company's official website.
Online flight board of the Larnaca Airport
Paphos Airport
Paphos Airport (IATA code – PFO) annually receives most of the summer charter flights to southern Cyprus.
Despite its compact size, there's a complete range of services available, including parking, cafe, medical centre, tax-free return point, duty-free and souvenir shops.
Getting to Paphos Airport
Coach or express bus
A shuttle between Limassol and Paphos Airport runs 3-4 times daily. The terminus is directly in Paphos airport and near the church of Agios Georgios Havouzas in Limassol. HERE is the Bus Timetable. Transfer by bus or coach for the airport.
Car, taxi or minibus
As at Larnaca airport, Paphos airport has parking offering long and short-term parking facilities. Depending on the day and time, the taxi fare is around €50 – €70 for a one-way transfer.
Online flight schedule of Paphos Airport
Cyprus Airport Information service
Inquiries by phone: +357 25123022 (international), 7777 8833 (local).