Limassol is the island's second city by the number of museums.
There are over thirty of them here. You can break them into four different categories by subject – these are museums of history and archeology, museums devoted to handicrafts, to peasant traditions, museums linked with cultural heritage and open-air museums.
You will find a selection from all these categories in this review.
Limassol Archaeological Museum
This is a small museum in the centre of Limassol. Its exhibits were discovered in various corners of Cyprus and were carefully collected and restored.
The bulk of them are kept in the museum in the capital, Nicosia, and some of them in Limassol. Many ancient everyday items are shown here, products made of ceramics and stone, decorations, sculptures and coins.  You can see a great number of amphora and clay items, for which the island has been famous since ancient times.
The entrance is the usual €2.50.
Cyprus Land
The first Medieval Theme Park Cyprus Land makes step back in time to experience a truly exciting and fun filled day.
Marvel at the 3D island model, which is the largest creation of this kind in Europe, and listen along to an audio guide that talks you through the history and legends of medieval times in Cyprus.
Walk around the medieval village and cheer along to the clashing of swords as Knights in shining armour take centre stage.
Learn about a range of ancient crafts and goods from making pottery to mosaics, and take home unique souvenirs of your visit along with memories of a really special fun filled day.
Cyprus Historic and Motor Museum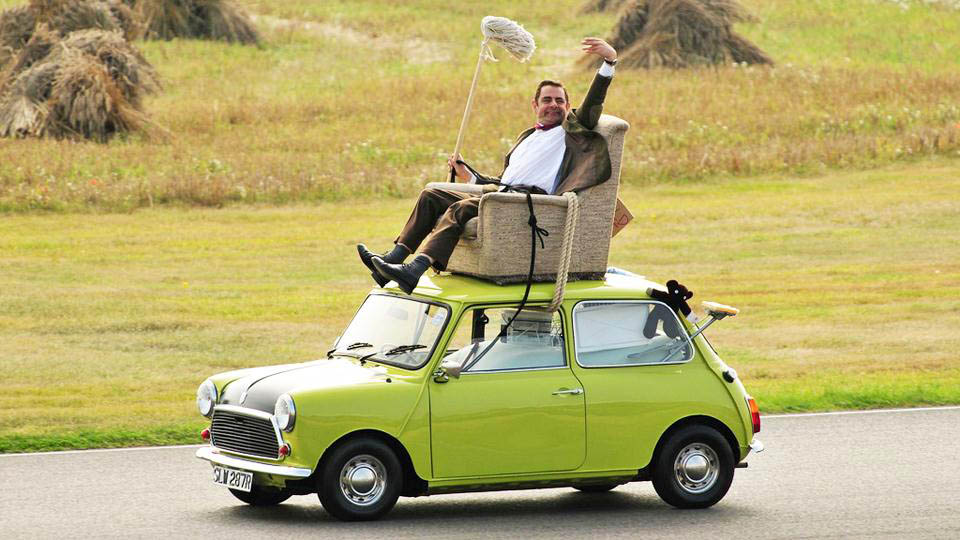 You will probably need a car or taxi to get to this museum as it's located outside the city, in the village of Ipsonas in a small street of the same name.
Here visitors will see Mr. Beans' original car, a Smart Cross Blade (оne of only 250 in the world), automobiles of Cyprus' dignitaries, a Ford T-series, a Rolls-Royce, a Mercedes-126 in perfect condition. Historic large cars are also on display here.
A guide will answer all your questions, will allow you to sit behind the wheel of the car you like, and take a picture as a memento.
Inscriptions under all these exhibits are in three languages – English, Greek and Russian.  Entrance costs €7. You should come here early in the summer when it's hot.
Cyprus Medical Museum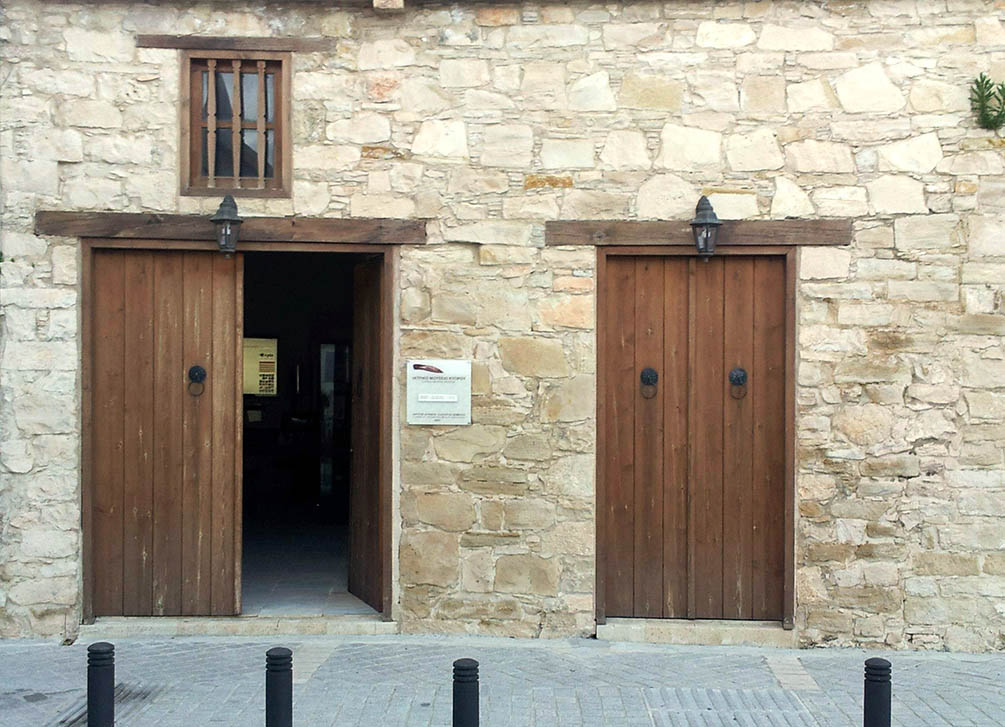 This unique museum was founded by the Limassol Medical Association in 2001, and officially registered in 2003.
The preparation of exhibits and equipment was successfully completed in 2012, and at the end of the same year, on November 1st, the museum was opened to the public.
Visitors to the Museum have the opportunity to learn many interesting things about medicine in Cyprus from ancient times to the modern era, from the old medical manual devices to the sophisticated tools and the latest technologies, to see the electrocardiograph and the hemodialysis machines.
Life-size model patients make the exhibition even more realistic, and touch screens provide information on the history of the museum.
The Cyprus Medical Museum is located in the beautiful old building granted by the Municipality of Kato Polemidia, and which is under the patronage of the Department of Cultural Heritage of the island.
Here there are more than 160 exhibits donated by 32 doctors and organizations from all over Cyprus.  There is also a small library of historical documents, ancient doctor's manuscripts and 40 medical books, from antiquity to the present day,
In addition, you can see many photos of Cyprus on the Cyprus Medical Museum's website, and watch DVD-reports from various conferences over the past 50 years.
The museum also has a small botanical garden with a variety of useful plants and herbs, which certainly make a visit to this unique place even more exciting and informative. The Cyprus Medical Museum in Limassol is open from Monday to Wednesday and Saturday from 10am to 6pm.
Carob Mill Museum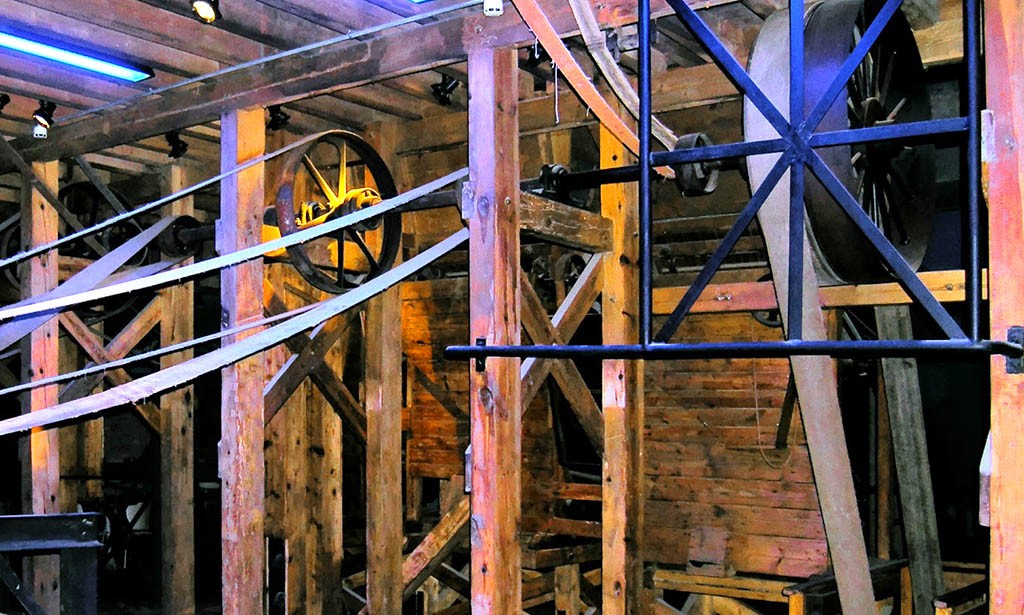 In the very heart of the old city of Limassol there is a small museum which tells you in detail about the history and the use of this world renowned tree. Locust trees still grow everywhere on this beautiful island, but in ancient times their fruit was widely used and in various forms – to feed cattle, they were squeezed for juice, they were used instead of sugar and as an additive to baking, while syrup made from the fruit of the locust tree, which is often made in monasteries, is still considered an elixir and a panacea for many illnesses. This is a souvenir of Cyprus.
You can have a traditional Cypriot snack nearby, and buy some locust tree honey, pastries with the locust tree syrup, and learn many things about the history of the mill from a small exhibition.
Oleastro olive park and museum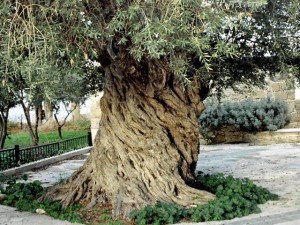 In the small village of Anogyra, situated between Paphos and Limassol, there is a Park and an Olive Museum. Here you may take an educational tour to learn how olive oil was produced in ancient times. This is the classic Extra Virgin oil, which means cold pressed.
You will hear of the appearance of olive oil in Cyprus, which olives are used to prepare it, аs well as which types of oil there are. In the park you can see animals – ponies, a turtle, sheep, goats and even a camel. You can also buy fresh olive oil here, which is used, as everybody knows, for massage, in aesthetic medicine and, of course, in cooking.
Entrance is €3 for adults and €2 for children. There is a small children's playground, аnd also the opportunity to get a snack.
Cyprus Theater Museum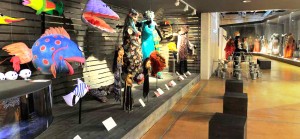 This is an interactive museum. There are exhibits relating to Cypriot theatre and cinema here, there are old posters, newspaper articles, various private actors' belongings and costumes donated to the museum. Children will be given the chance to make a hat or a dolls' costume.
It is an interesting visit for both adults and children.
The Cyprus Wine Museum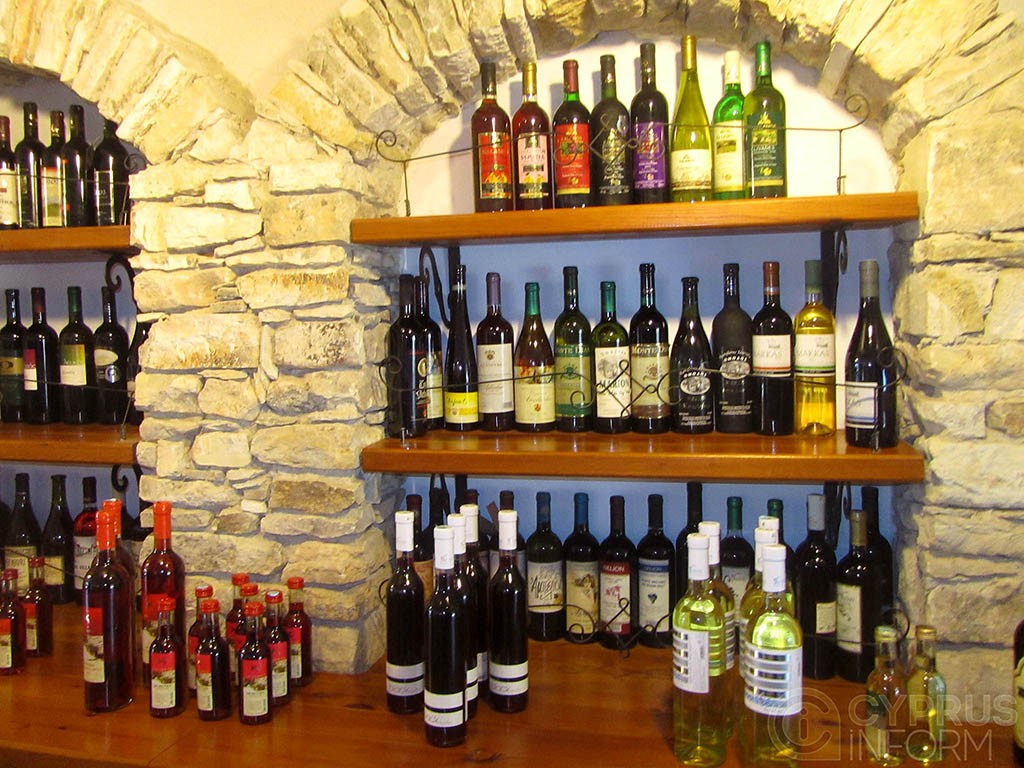 More than two hundred types of grapes grow in the vicinity of Limassol. If you want to get more closely acquainted with the winemaking tradition then please visit the Museum of Wine near Limassol.
Winemaking traditions in Cyprus go back more than a thousand years.  Ancient pots and vases, Middle Age wine vessels of original and unusual forms are collected here, together with pictures of the winemaking process.  At the end of the tour there is a video clip.
Guests can sample wines with light appetizers for an additional fee. You can also buy the wine you liked, although it will cost you a little more than in a shop.
The price of a visit with a tour is €4.5 and €7 with wine tasting.
Kourion

This is one of the open-air museums located a few minutes' drive from Limassol towards the village of Erimi.
This is an incomparably beautiful combination of rock, the horizon descending into the sea and the ancient buildings. The museum is kept clean and orderly; there are paid tours but it is much more interesting for tourists to roam the ancient city on their own.

Performances are periodically held in the amphitheatre (often in Greek, sometimes in English and Russian). Watching them allows you to travel back two thousand years and experience ancient times, whilst sitting on the stone seats of the auditorium warmed by the sun…
There are benches where you can enjoy the sea view near to a cliff. There is a good beach here and restaurants where you can have tasty fresh fish under the cliff.  If you are a tourist, you can easily devote a whole day to this place – you can walk around the museum in the morning, аnd later go down and have a rest on the most famous beach in Limassol at the same name.
Ruins of Amathus. Ancient Digs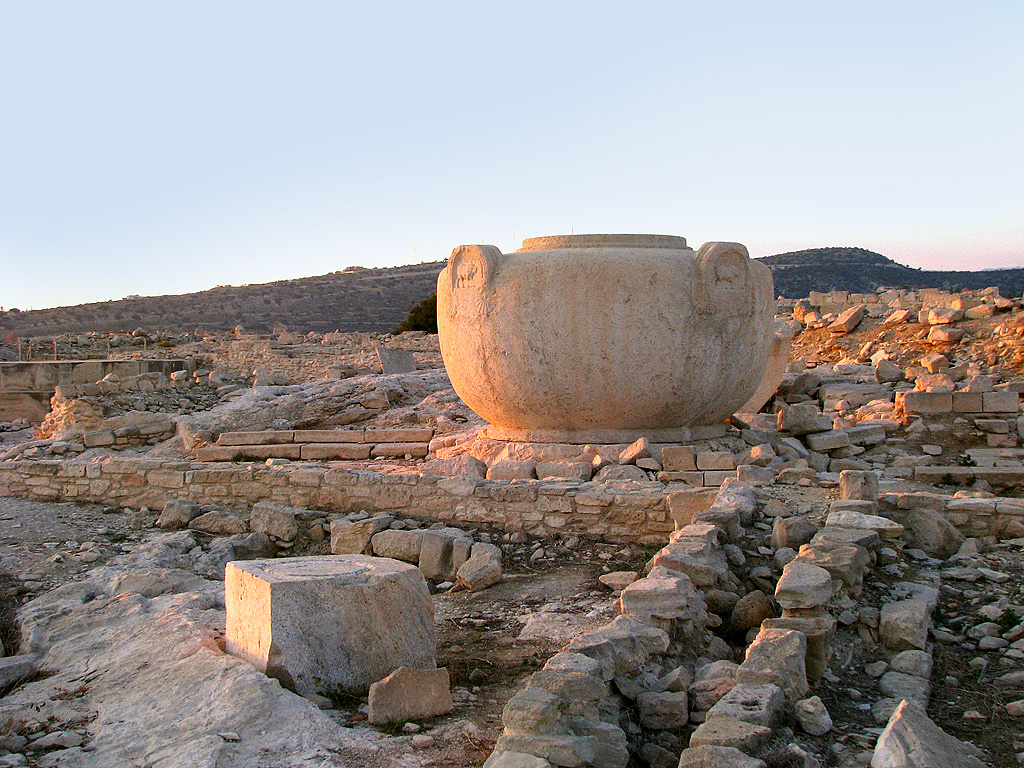 There is another permanent open open–air museum located right near the exit from the city. This is a very interesting place, which tells you visually about the history of Cyprus. You can read about the exhibition on a special plan near the entrance to the museum.
There is a copy of a chalice, part of a Louvre collection, on top of a hill. Digs of an ancient city still continue on this site. Entrance to the exhibition is open until 17th.
A ticket costs €2.50, and it's very easy to get there with the main shuttle running along the Limassol shore, bus number 30.
Visiting the digs and the museum is recommended in the early hours of the morning in the summer time. In the evening it is illuminated by the most beautiful lighting, which makes the place even more mysterious and interesting.
Cyprus Museums – Limassol
Cyprus Land: 12, Andokidou Str., 4046 Germasogia, tel. +357 25 310692
Patticheio Municipal Museum:  Vyronos 5, tel. +357 25774978;
Morfi Gallery: Agkyras 84, tel. +357 25362968;
Zacharias Gallery: Eirinis 147, tel. +357 25350845;
Rouan Galler: Dodekanisou 28, tel. +357 25372667;
Artaxies: Ellados 119, tel. +357 97744647;
Bizart Gallery: Spyrou Kyprianou 80/1, Germasogeia Municipality, tel. +357 70009000;
Curium Gallery: Griva Digeni 5, tel. +357 25242487;
Ronina Gallery: Andrea Zakou 2, tel.+357 99 598905;
Panagiotis Leonidou Art Gallery: Agiou Andreou 233, tel. +357 99 463895;
Museum Of Strategos Georgios Grivas Digenis: Griva Digeni 70/2, tel. +357 25582107;
Andreas Kattos-Cat Kerameas: Agkyras 55, tel. +357 25343414;
Gallery Kornizopeeo Filippidi: Leontiou 232a, tel. +357 25721775;
Ploumisto Psomi: Grigori Afxentiou 9, tel. +357 99526772;
Peter's Gallery: 31 Ioanni Polemi street, Ioanni Polemi, tel. +357 25384804;
Limassol Municipal Art Gallery: 28 Oktovriou 311, tel. +357 25582936;
Cyprus Theater Museum: 2-8, Panos Solomonides Street (Former Androutsou Str) 3032;
Historical Atlas Medieval Cyprus: Andokidu Str., 12, Potamos Germasoyias, tel. +357 25310692;
Municipal Museum of Folk Art: Agiou Andreou 253, tel. +357 25362303;
Petreon Sculpture Park: tel.+357 99 648 116;
Water Museum: Franklin Roosevelt, tel. +357 25771020;
Limassol Archaeological Museum: Vyronos/Siokri St., tel. +357 99638450;
Carob Mill Museum: Vasilissis 11/1, tel. +357 77777772;
Archimedes: Melissovounou 2, Kato Polemidia Municipality, tel. +357 70007887;
Oleastro olive park and museum: After village Anogyra, tel. +357 99565768;
Cyprus Historic & Classic Motor Museum: Epimitheos Street, tel. 70009000;
Limassol Castle: Near old port, tel. +357 25305419;
Peter's Gallery: 31 Ioanni Polemi street, tel. +357 25384804;
Cyprus Medical Museum: 1st Road no.4, Kato Polemidia, тел.: +357 25713933;
The Cyprus Wine Museum: 42 Pafos Street, Erimi, tel. +357 25873808.