The restaurant of Minthis Hills golf club is a unique place, where you can have a cup of coffee, a full-scale breakfast, or lunch alone with nature.
Wonderful service, haute cuisine from chef Marios Karayanis, (a student of the famous Alain Ducasse), a light breeze and the coolness of the mountainous air and, of course, magnificent views of mountain valleys and the emerald greenery of the fields.
Minthis Hills Clubhouse serves exclusive creations of Cypriot cuisine. The dessert choice is unique, including the famous chocolate Minthis Nest. There is also an original wine collection.
On Sundays they serve popular buffet lunches. A table must be reserved.
Review from Cyprus Inform
Minthis Hills is a mountainous spa, a luxury residence, a golf club and a wonderful restaurant, which was a pleasant discovery for me. A residential complex is located just a 10 minute drive from Pаphos. You should turn from the road leading to Polis to Тsada and follow the signs.
A visit to Minthis Hills Clubhouse is a wonderful alternative to the seashore: green golf fields, аromas of sweet herbs, a lunch in good company or simply a cup of coffee, dessert and pleasant thoughts…
I Will Start My Story With Desserts…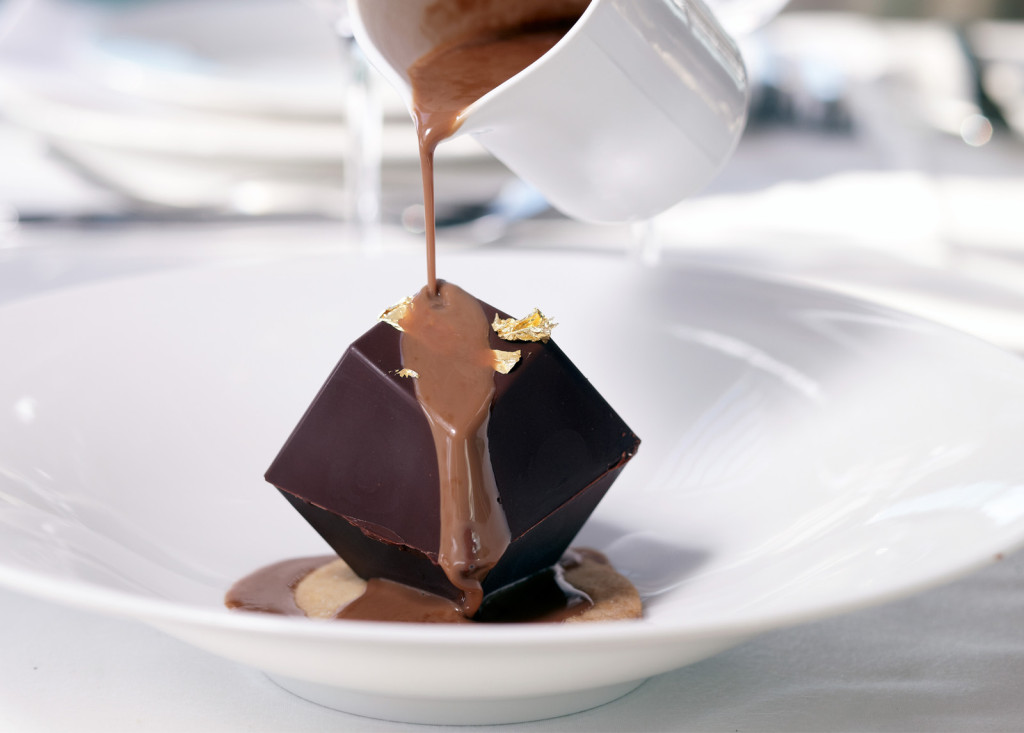 Minthis Nest. The House specialty is a chocolate box with small morsels of chocolate sponge cake and ice-cream with locust bean syrup.
It is hard to imagine a more authentic Cypriot product than the gifts of the fruit of a locust tree. I would compare it with maple syrup for Canada. The same fragrant sweetness, unique taste and a beneficial impact on the body. A waiter will pour hot chocolate sauce on the dessert in front of you, and you cannot take your eyes off the melting chocolate.
You must try the Apple pie – tender, with the aroma of cinnamon and bitter almond and the customary scoop of vanilla ice cream.
Chef Marios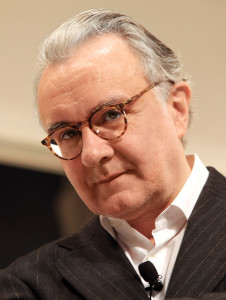 Before I talk about the gastronomical delights of the restaurant, let me say a few words about the chef. Маrios Karayanis is a Cypriot and a student of the famous French Chef, Аlain Ducasse. The choice of the famous French master is not accidental.
The owner of Michelin stars is famous for his talent of giving a unique spin on traditional national dishes. This is the basis of Minthis Hills' general ideology – Cypriot traditions executed in a unique way.
This conceptual line is reflected in the cuisine of the restaurant. Маrios Karayanis takes traditional Cypriot dishes as the basis and makes their taste perfect. Маrios Karayanis is the bronze winner of 2012 International Culinary Olympics (a contest similar to the Olympic Games, taking place once every 4 years), and the winner of other international professional cooks' contests.
Appetizers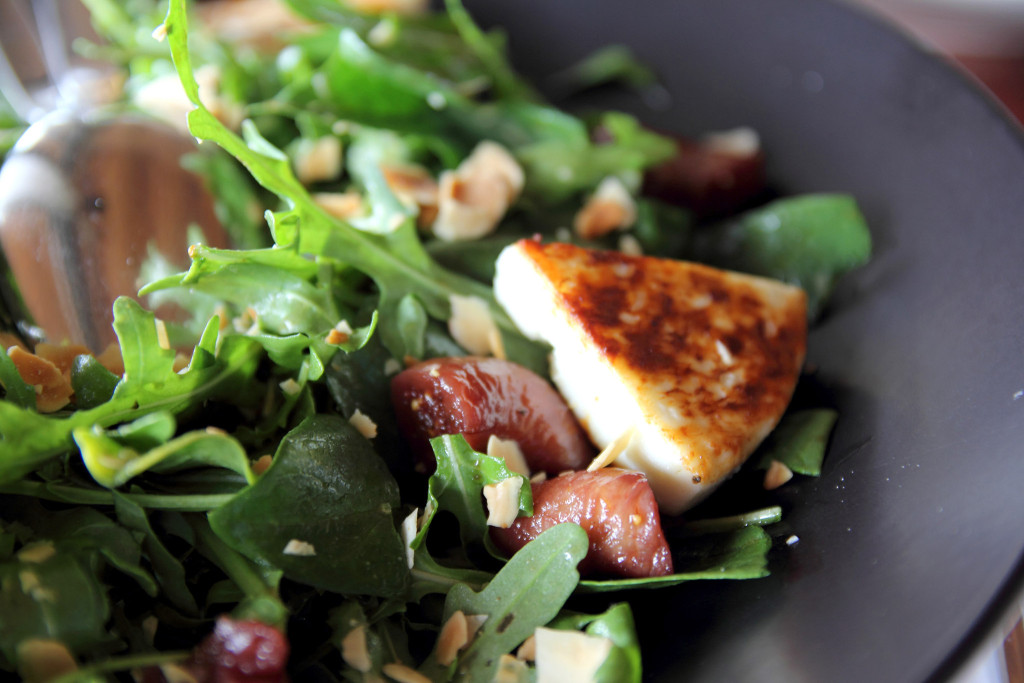 Minthis Hills Clubhouse favours healthy food. No, it does not mean that you will have to suffer bland food, it just means only carefully selected natural ingredients, which marry with each other perfectly, will end up on your plate.
The menu is not overloaded but it does have a collection of dishes to cater to any taste: for those keeping a fast, on a diet, for the lovers of meat, seafood, etc. A dish from the chef, a small surprise for frequenters of the eatery, is offered every day.
You must pay attention to the Monk's Salad, €12. Fresh rucola, soft, slightly grilled cheese manuri, crispy almond chips and incredible figs. Dried figs are braised in wine together with herbs, which the chef collects near a local monastery. The noble combination of slight bitterness, creamy tenderness and sweet and sour spicy notes is beyond praise.
Falafel with spinach, €11: tender bean cutlets, young spinach, cherry tomatoes, cucumbers, fried sesame, and an original dressing based on Cyprus' traditional tahini dip. This dish has absorbed the tastes and aromas of the East.
Duck breast with mango, €12. A dish from a fairy tale. It can be ordered as the main course, if you are not very hungry. Rolls made of tortillas with a slight aroma of thyme are arranged on the plate. Inside is juicy duck, cheddar cheese, onion and sour cream. The dish is complimented by a bright yellow sweetish sauce with mango. Here I have found my favourite combination of tastes – spicy, slightly hot and sweet. This dish is a must!
Main courses
I recommend trying the leg of mutton, €22 as a main dish for the meat lovers. This is similar to kleftiko – tender meat, whose fibers fall apart, braised at a low temperature. The highlight of the dish is in the sauce with an interesting combination of spices and sweet herbs. By the way, chef Marios collects the herbs not far from here, near a local monastery.
Fans of seafood will appreciate seabass, €21. The noble fish is baked with dill, celery, carrot, tomatoes and basil. It is served with a saffron sauce.
Children will appreciate the pasta, while those who enjoy a beef steak will find a couple of interesting choices on the menu.
Minthis Hills serves wonderful buffet lunches (€23 for grownups and €12 for children, children under 4 for free) on Sundays. Do not forget to reserve a table! The restaurant is closed in the evenings, except for special occasions, information on which you will find on our event section.
Far From the Hustle and Bustle of the City
Minthis Hills Clubhouse surprises you by the fact that in only a 10-15 minute unhurried drive you will find yourself in the world of village luxury, among the aromas of sweet herbs, where you will sit on an open verandah and enjoy a light breeze, wonderful views and the silence of this unique place.
Good food and wonderful service make this place the best on the island, worthy of personal acquaintance.
Photo Gallery