Christmas and New Year are perhaps the most long-awaited and magical holidays, when cherished dreams come true. It is time to say goodbye to the outgoing year and look optimistically into the future.
Most people prefer to celebrate these holidays joyfully and with close friends, it is no wonder it is said, «A good year beginning makes the whole year good».
Feast for all tastes!
If you take a bird's-eye view of the island, you will see it looks like a huge colourful garland. The atmosphere of the Christmas tale is felt with the Christmas concerts, parties, fairs and folk festivals, which in Cyprus are carried out in all major cities throughout the whole of December.
Family celebration: where to go with the kids?
If you spend the winter holidays with children, you will be interested to visit the Christmas and New Year parties, fairs, concerts, vocal-instrumental and theatrical shows.  Such events are interesting and fun for both children and adults.
On December 26th, to celebrate Christmas Russian style with the real Ded Moroz and Snegurochkar, there is the Christmas show «At a Russian fairy tale party» in Limassol.  There will be a gala dinner and entertainment program: children will take part in a theatrical performance, and adults will have fun in competitions, lotteries and raffles!  Interactive performance "Christmas Tree operation" with the fairy heroes on December, 26 and 27 in Nicosia and Limassol is also waiting for you, and will raise your spirits enough for the whole of next year!
You can attend a concert of popular Greek and Cypriot singers,  visit creative workshops and buy Christmas gifts and souvenirs at Christmas Fairs, such as "Christmas Fairyland"  in Nicosia (from November 20 to January 5 in Nicosia) and "Santa Claus Village" in Larnaca (from December 12 to January 6).
To celebrate the New Year with the magicians and illusionists the «Mantra Terra Restaurant» in Limassol offers exclusive New Year dishes, live music and a fascinating show from the Ded Moroz will put you in the holiday mood!
Gala dinners
Cyprus restaurants and hotels invite you to spend the Christmas and New Year holidays in an elegant and modern atmosphere.
«Caprice» restaurant at «Londa Hotel» in Limassol invites you to attend the 4-course gala dinner on December 24th, Christmas Eve, and to savour culinary delights and enjoy an a la carte dinner on December, 25th.
On 31st December at «Caprice» restaurant there will be a New Year's gala dinner consisting of 6 dishes.  A New Year's Eve dance program will continue until the early hours in the bar «Caprice». On January 1st, «Londa Hotel» also invites you to a gala dinner (buffet).  The special offer from Londa is also available for the hotel visitors during the Christmas and New Year holidays.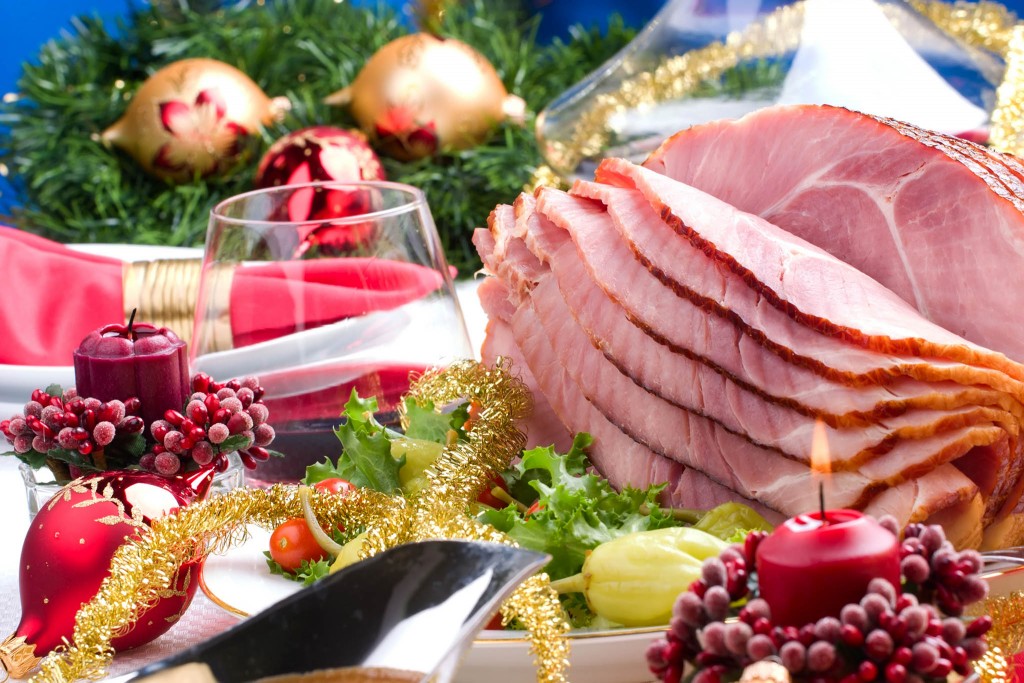 In Paphos, the Clubhouse restaurant in Minthis Hills is hosting gala dinners on December 26th, January 1st and 6th.    The Culinary Team promises to surprise you with a stylish festive menu for the New Year.
Club celebration
The nightclubs in Cyprus cater to those wishing to celebrate the Christmas and New Year in a loud, fun, party atmosphere with the best loved choice of music.
The Salut bar & Grill in Limassol have «Music for the Universe» and the Story club have music from DJ Hito on Christmas Eve, December 24th.
There is a Christmas party «Back to the Future» at Dolce club and «Strictly Old Skool» at dance bar 7 Seas waiting for music fans on December 25th in Limassol. An original and dynamic show on December 25th and 26 at Ammos Beach Bar in Larnaca is promised by Greek artists from Imam Baildi music band.
There is an invitation from music bar 7 Seas, VIP Room club in Limassol and ReBuke Lounge club in Larnaca to celebrate New Year's Night with a party and modern dance hits.  DJ Manic Mike and DJ Athens Manolaco will be at the first party of the year on January 1st at Salut Bar & Grill, Limassol.
Let everyone have fond memories of celebrating this Christmas and New Year together.
Cyprus Inform sends you good wishes for the upcoming holidays and bids you all a Merry Christmas and good luck in the New Year!